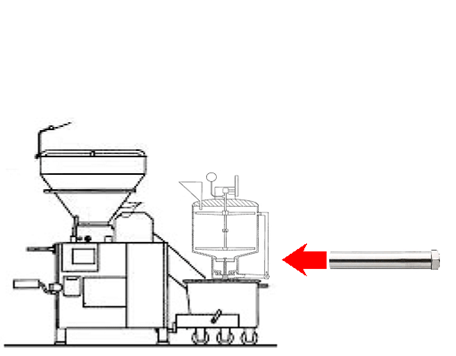 [ Problem Point ]
Requires secure chemical-free pest control that do not use chemical fumigation.
[ ⇒Kaizen Point ]
Hot air is anthelmintic, in a way that does not use chemicals, to disinfect from egg to adult in a hot-air,
By maintaining 4-24 hours at 55 ℃ -60 ℃ ambient temperature, you can disinfect (egg, larva, pupa, adult) of insects of all stages.
Because it does not use drugs, friendly to the environment and humans, by removal once, by which the insect subsequent management,
It will prevent the occurrence of insects. In addition, from dying to come out in the place where it appears in a glance, it can see by looking at the eyes of adult deworming situation.