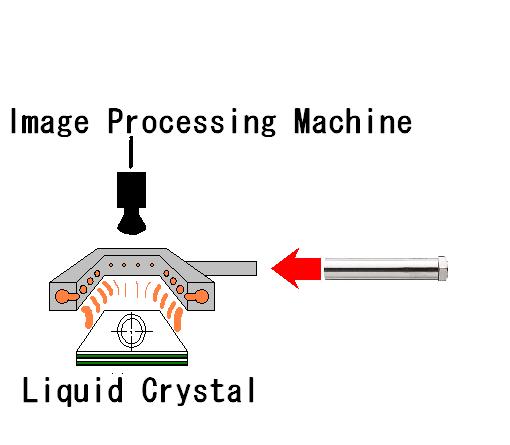 [ Problem Point ]
There was no suitable one to check the thermal distortion of liquid crystal.
[ ⇒Kaizen Point ]
It was necessary to do 100% inspection and an image processing machine was adopted, so the central part was made a hollow and cold hot wind was ejected from the environment by the Air Blow Heater.
The accurate temperature control,improved product quality.