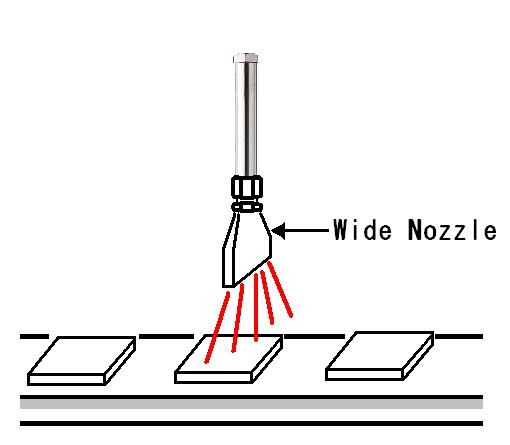 [ Problem Point ]
It's being checked by the tester just after the production of electronic components.
Control of the heat cycle was difficult.
[ ⇒Kaizen Point ]
Aging was done with a wide nozzle of the Air Blow Heater.
The accuracy of the inspection has improved in an accurate temperature control.