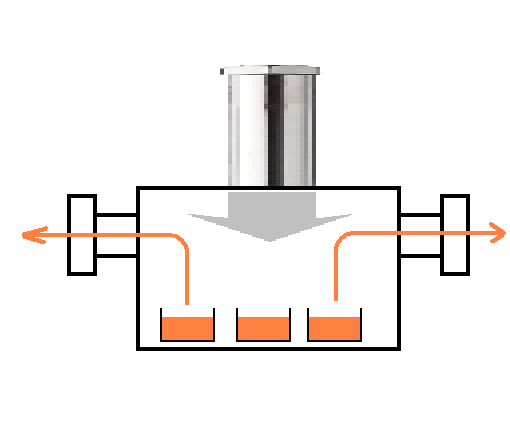 [ Problem Point ]
We have no idea to concentrate without oxygen.
[ ⇒Kaizen Point ]
Nitrogen gas was blown into a sample directly and it was concentrated.
The volatile low solvent like DMSO and water could also be concentrated quickly by using the nitrogen gas which heated decompression.
Stainless steel and super engineering plastics were used, so it could also be used for an expensive solvent of corrosive nature.