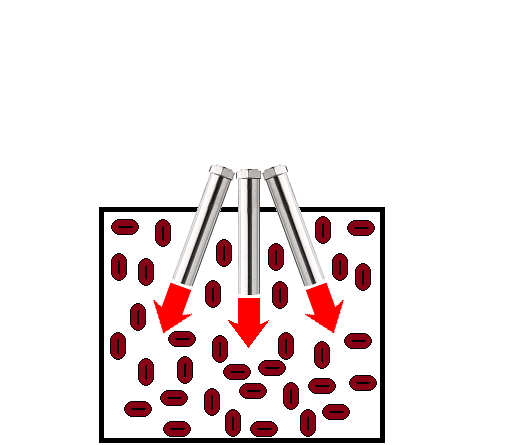 [ Problem Point ]
We could not roast uniformly at the optimum temperature up to now.
[ ⇒Kaizen Point ]
We roasted with Air blow Heaters.
Delicate temperature control of roasting at 180℃ for the first time and roast at 200℃ to 230℃ at the second time,
It became easy to do it by 1℃ unit.
From light roasting to dark roasting, city roasting, medium roasting,and high roasting were easy.
The variation in roasting was reduced and the product value increased.
Since the high-temperature burned part disappears,
the variation when it was made into powder was reduced and the flavor improved.
Furthermore, since there is a controller which can automatically control roasting time and hot air flow rate, it was easy to prototype.