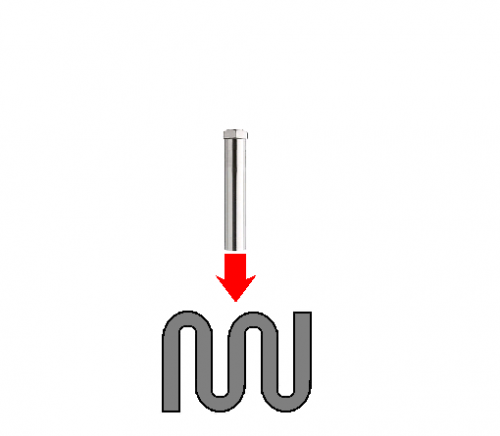 [ Problem Point ]
Temperature control was difficult because it was heating with warm water.
[ ⇒Kaizen Point ]
 The alloy heated by the Air Blow Heater.
since it heated at an exact temperature of a unit once, reproducibility of the test is much better.
 In addition, it is possible cooling to one degree unit after heating.
The hysteresis test make it easy by the Air Blow Heater.