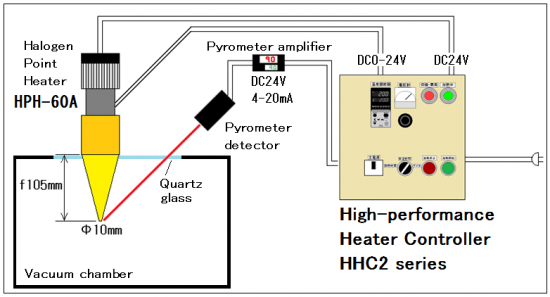 [ Problem Point ]
I thought I'd like to heat a sample by a linear electron accelerator and an X-ray laser, but percent of vacuum is destroyed, so it isn't done.
[ ⇒Kaizen Point ]
Heating was controlled using a viewport of a vacuum chamber, so remodeling of equipment was unnecessary.
Thermocontroller for a pyrometer was mounted on the High-performance heater controller HHC2 and controlled by the signal of the pyrometer.
Furthermore, even if the height of the part changed, it was able to heat from the same position, so the number of steps for changeover was reduced.
Moreover, since there are manual and automatic changeover switches, conditions can be easily settled.