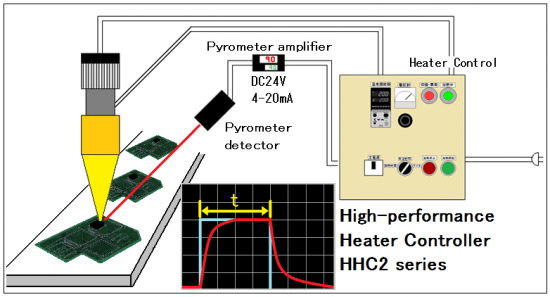 [ Problem Point ]
It was necessary to set conditions as to whether heating could be done within the takt time.
[ ⇒Kaizen Point ]
Using the heat time control function of highly functional heater controller HHC2.
The heating time was tested in increments of 1 second.
Since the resin is weak to overshoot, the overshoot zero function was used.
It was able to easily change the heat retention time by mounting a timer on the board surface.
An availability and the margin could be grasped easily, so it could be introduced into a line surely.