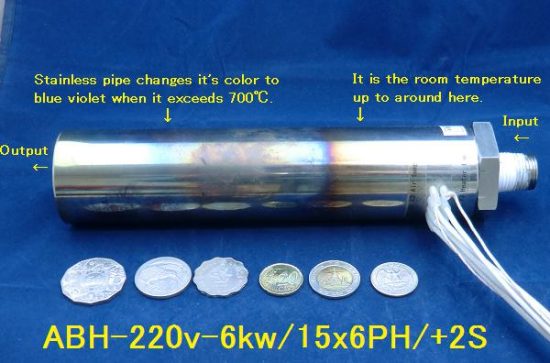 Large-size middle power Air Blow Heater ABH-15x6PH
This is the simple structure that cut a screw at the both ends of the stainless steel pipe.
Connection fittings can be manufactured by our company.
The connection metal fittings are available for the TIG welding, too.
The ABH-15x6PH is upper model of ABH-10x6PH.
A heating element of 6kw-18kw was included in a metal pipe case of φ 50.
Accurate temperature control can be performed using the thermocouple of the output port.
Since the heating element temperature can be monitored, safety measures for excessive temperature rise can be done.
The ABH-15x6PH has screw thread to the output mouth. It can install many accessories .
The ABH-15x6PH series has a metal pipe case of various length.
The ABH-15x6PH series can watch heating element temperature by safe measures for prevent overheat.
Since the ABH-15x6PH injects transparent gas and heats it, it is best for photographing and recording heating conditions.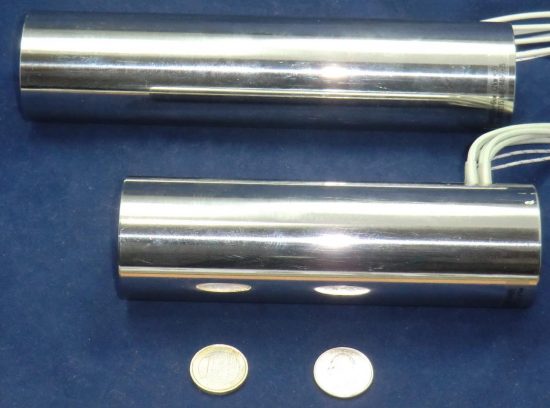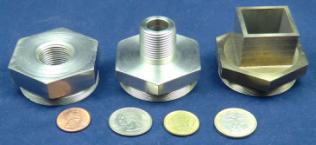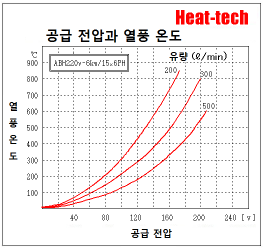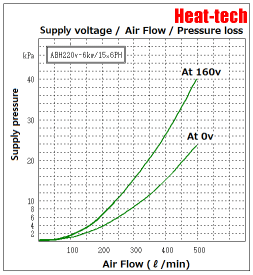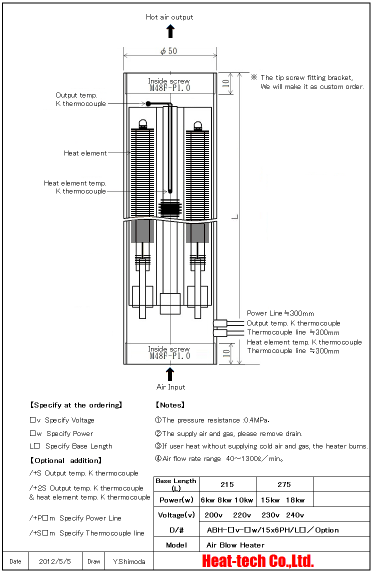 Catalog