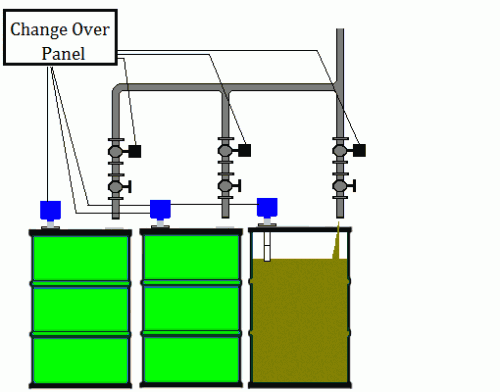 [ Problem Point ]
The wasted fluid is stored in drums,
it can not be automatically changeover.
[ ⇒Kaizen Point ]
DLC-100 of the relay signal type was installed.
When the wasted acid became near fill up the drum,
the signal entered,
So changeover electric valves in the pipes.
No need for human power,
Risk of waste fluid omission has also disappeared.