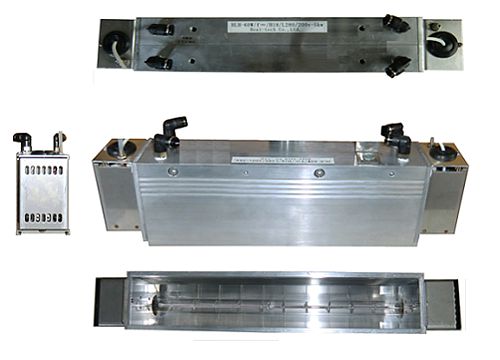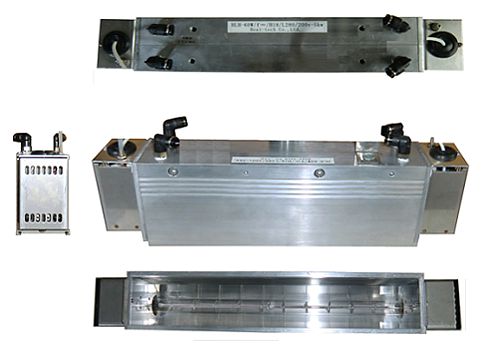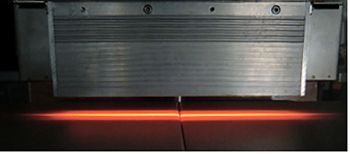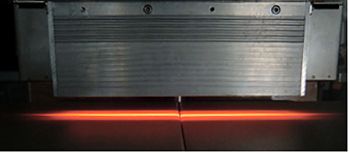 [ HLH-55W/f25/L280 ]
Water-cooled line heater HLH-55W/f25 is linear condensing heating unit using a halogen lamp.
It has excellent features halogen lamp heating,
Ultra-clean high-temperature heating
No heating medium
Heating in vacuum camber
Fast start-up time, such as (1-2 seconds or so).
The thing that aims for the highest performance as a line condensing heating unit 55 mm mirror width, 25 mm focal length, and consists in a deep oval mirror reverse curve area to walk around.
The high output lamps are also (H18 type) available.
Also non-linear heating, is placed on the conveyor work, line condensing type can be the entire heating if irradiation in line heater.
You can also have heating by use away from the focal position, remembering width.
To the success of high-temperature heating efficiently secure, and requires little ingenuity along with the selection of the heater.
Also "cavity heating method", please consider.

Change in focal length and concentrating width of the Halogen Line Heater HLH-55/f25

Pet Resin bottle heating with halogen line heater
In the optical performance of high precision, focus width is the line shape of about 10mm or 18mm.