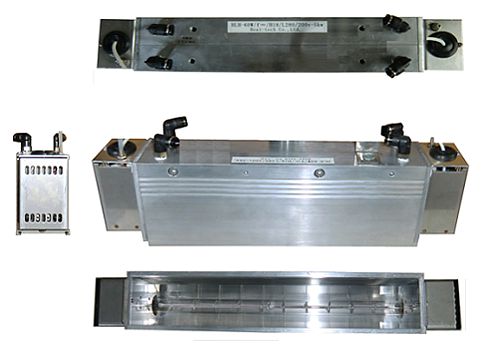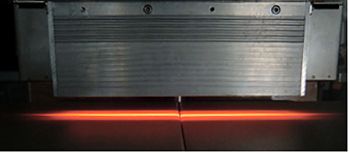 [ HLH-55W/f25/L280 ]
Water-cooled line heater HLH-55W/f25 is linear condensing heating unit using a halogen lamp.
It has excellent features halogen lamp heating,
Ultra-clean high-temperature heating
No heating medium
Heating in vacuum camber
Fast start-up time, such as (1-2 seconds or so).
The thing that aims for the highest performance as a line condensing heating unit 55 mm mirror width, 25 mm focal length, and consists in a deep oval mirror reverse curve area to walk around.
The high output lamps are also (H18 type) available.
Also non-linear heating, is placed on the conveyor work, line condensing type can be the entire heating if irradiation in line heater.
You can also have heating by use away from the focal position, remembering width.
To the success of high-temperature heating efficiently secure, and requires little ingenuity along with the selection of the heater.
Also "cavity heating method", please consider.
In the optical performance of high precision, focus width is the line shape of about 10mm.
In addition, by away from the focal point, a uniform heat to approximately width 10mm, heating you have to have a width can be.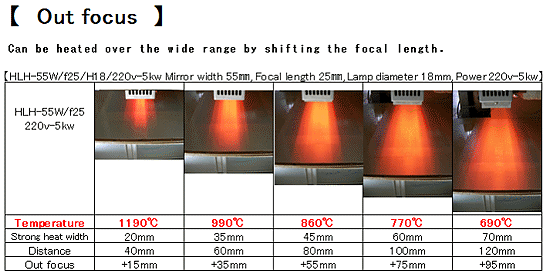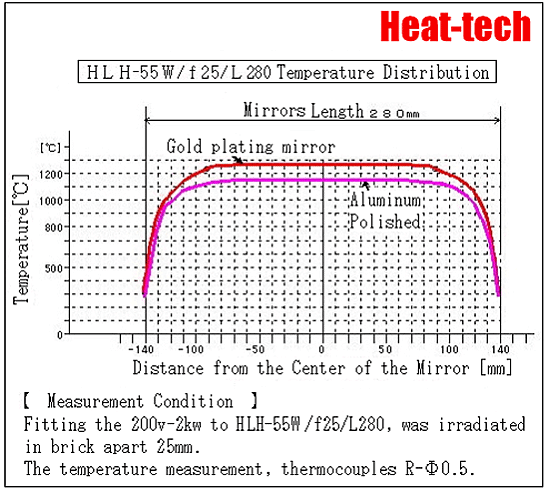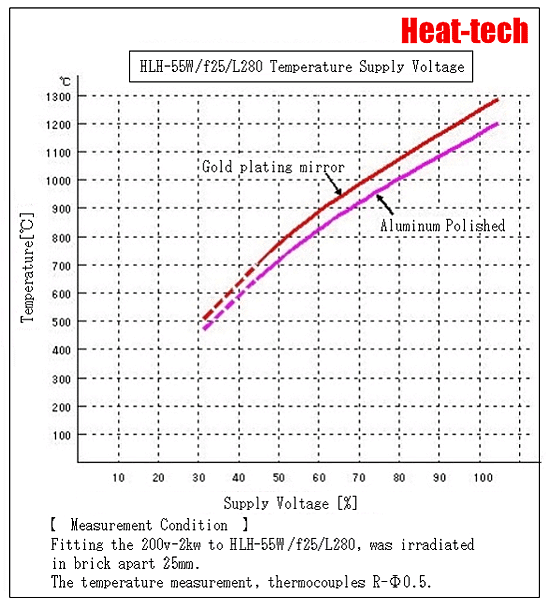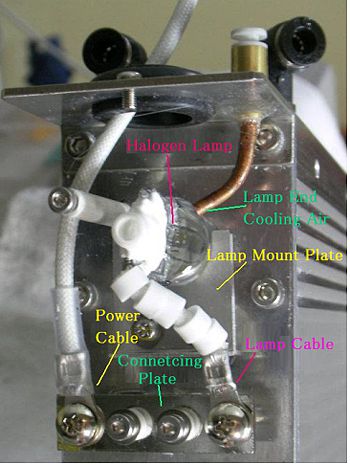 << Terminal box inside the high power lamp H18 specification >>
Halogen lamp is accurately positioned in the V-groove "Lamp Mount Plate".
H10 specification for standard products, and then add the air nozzle seal portion of the lamp end cooling.
The air for cooling of 5-10 L/min is passed here.
Mirror maximum temperature when passing on one side channel of the cooling water 2.5L/min is about 150 ℃.
There are two series waterway, cooling efficiency is improved further be allowed to flow in parallel.
The lamp mount plate pushes the lamp against V -groove, and fixes it with a screw.
The high power lamp, the light that enters through the gap will heat the terminal box.
It reflects the light in the aluminum plate, and has prevented the entry of light by reducing as much as possible the gap.
Strongest power 5kw line heater was a combination of high- power lamp of 200v-5kw enable mirror length 280mm.
If the overwhelming power of this heater is used, in the former, various kinds of impossible heating work can be performed easily.
It is set to (color temperature 2950K) 2000 hours the lamp life, but can be set to any life time.
However condensing wide spread as long life setting, maximum heating temperature also decreases.