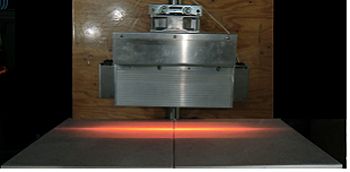 [ HLH-65A/f75/L280 ]
HLH-65A high performance line for heating air-cooled condensing at 75mm distance type Halogen Line Heater
It has excellent features halogen lamp heating,
Ultra-clean high-temperature heating
No heating medium
Fast start-up time, such as (1-2 seconds or so).
Made it difficult for water-cooled applications, 65 mm width mirror, are lines condensing type of 105mm height mirror.
Air cooling unit is larger compared to water-cooled goods, you can use simply because it does not require cooling water.
There is no difference in the basic performance in air-cooled, maximum heating temperature is about 1250 ℃ to HLH-65W same type of water-cooled.
Change in focal length and concentrating width of the Halogen Line Heater HLH-65/f75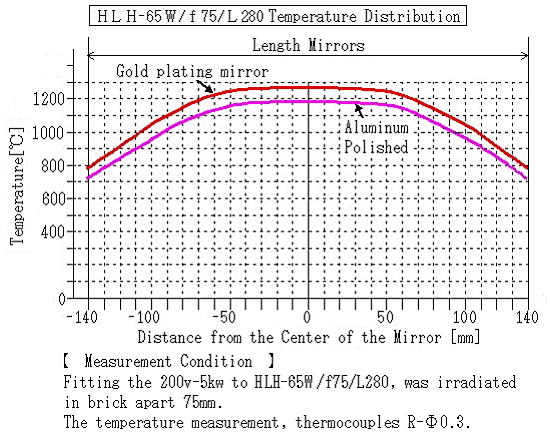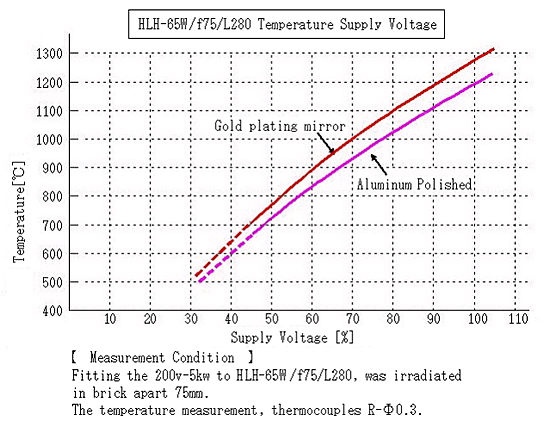 *Heating performance of HLH-65A is the same as the HLH-65W water-cooled type.