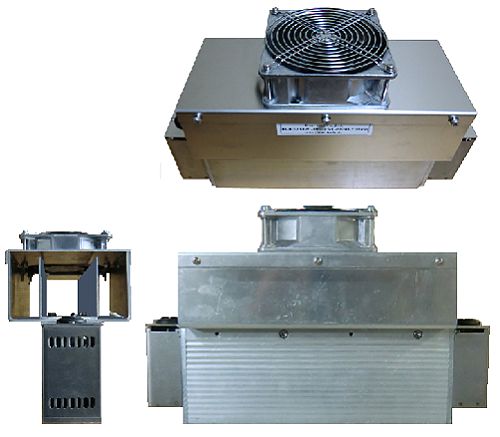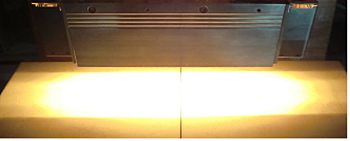 Air-cooled line heater HLH-60A / f ∞ is the line-shaped heating unit using a rod-shaped halogen lamp.
It has excellent features halogen lamp heating,
Ultra-clean high-temperature heating
No heating medium
Fast start-up time, such as (1-2 seconds or so).
60 mm width mirror, parallel beam so (focal length ∞), it can be heated in a plane.
Mirror is shallower absolutely parabolic mirror parallel light type, light leakage to the surroundings a lot, it had become the main cause of failure.
The ratio of the amount of light that can control the mirror is low, inefficiency is It was also difficult point.
However, this HLH-60A / f ∞ has a deep hood light recovery type, it realized at the same time to improve the light utilization and reduction of leakage light.
It is an efficient design when using alone. Person of the "HLH-35W / f ∞" is suitable for the case of surface heating of the side-by-side in many parallel.
Extension is also possible, mirror effective length can be manufactured up to 100mm ~ 3000mm.
It will show power to heat the place relatively far.
To the success of high-temperature heating efficiently secure, and requires little ingenuity along with the selection of the heater.
Also "cavity heating method", please consider.
Made it difficult for water-cooled applications, 60 mm width mirror, are lines condensing type of 105mm height mirror.
Air cooling unit is larger compared to water-cooled goods, you can use simply because it does not require cooling water.
There is no difference in the basic performance in air-cooled, maximum heating temperature is about 1000 ℃ to HLH-60W same type of water-cooled.