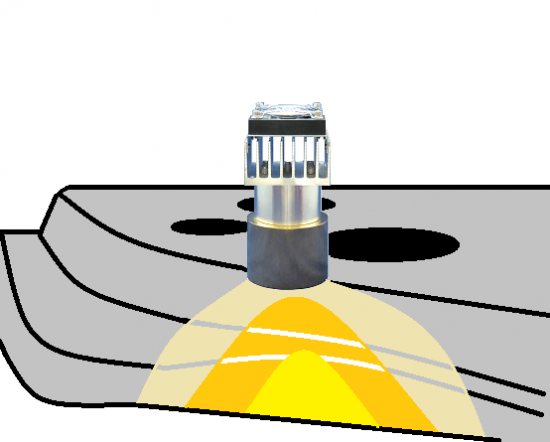 [ Problem Point ]
Equipment was big by high-frequency heat and layout change was difficult.
[ ⇒Kaizen Point ]
Could be simplified mechanism since using the Halogen Point Heater.
Teaching for using a halogen light was also easy.
Moreover the air-cooled type was used, so the water- cooling unit also became unnecessary.