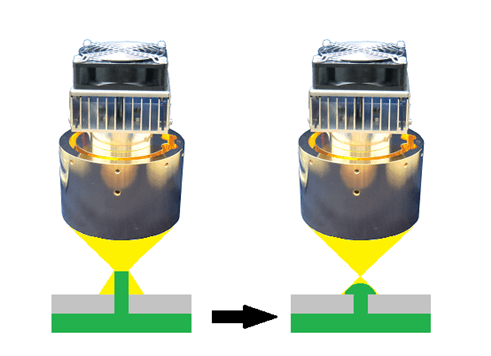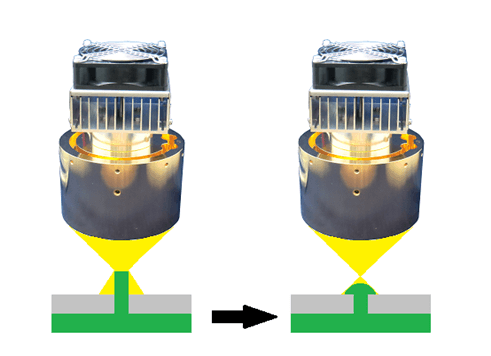 [ Problem Point ]
Resin adheres to the punch, and this has been a cause of the processing failure.
[ ⇒Kaizen Point ]
We use tha halogen point heater heating the resin boss.
Problem is solved because construction methods that do not use the punch.
Because it forms a dome without cutting the fibers, the mechanical strength is improved.
In addition, since the workpiece it is also heated gently to improve the affinity with the resin.