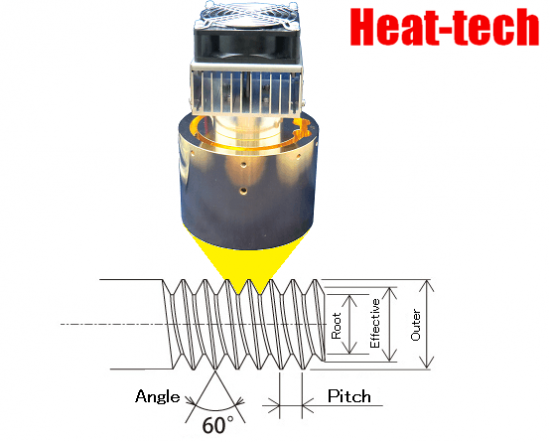 [ Problem Point ]
It could not distorted test due to sliding heating of precision parts.
[ ⇒Kaizen Point ]
The precision parts by using a halogen point heater was high temperature heating.
Since can be heated to a high temperature in the pin point, the dynamic characteristics of the high-temperature environment could be measured.
Because compact, installation of equipment could be free.
In addition, since the non-contact heating, error and I was eliminated by contact.