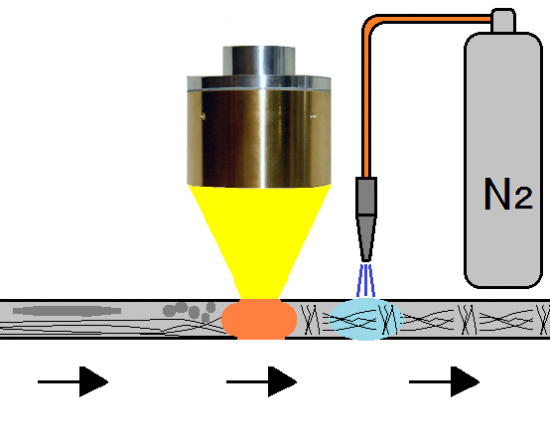 [ Problem Point ]
There was no way to heat at any temperature and cool at any temperature to develop the crystal structure.
[ ⇒Kaizen Point ]
It was heated to a high temperature using a halogen point heater.
Since it was light heating, temperature profiling could be set without interfering with the cooling nitrogen gas.
Moreover, the equipment became smaller and it became easier to apply for research funds.