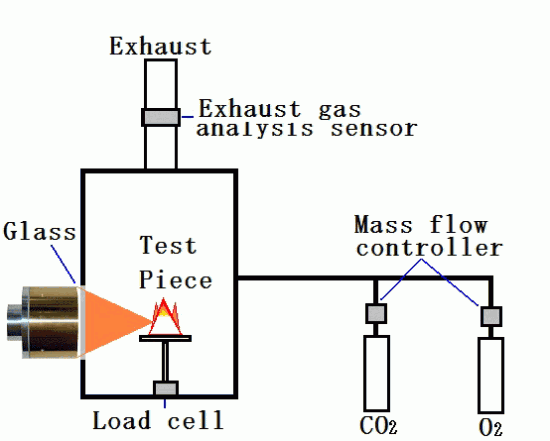 [ Problem Point ]
We have no idea  about how to burning in low oxygen density environment.
[ ⇒Kaizen Point ]
The radiant heat was given with the Halogen Point Heater.
The gas analysis in the burning gas became possible
while controlling the oxygen density.
Up to now, it has become possible to acquire the burning data of the flame
resisting material that was not able to be examined.