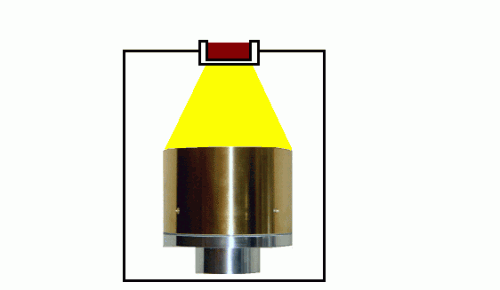 [ Problem Point ]
We have no idea  about good way to easily control and hot quickly.
[ ⇒Kaizen Point ]
The ceramics was high temperature heated with the Halogen Point Heater
small point.
The sintering examination went well because the temperature rise
and the cooling time were short, and the temperature limiting was easy.
The controller controlled the temperature, measured the heating inclination,
and obtained the reproducibility characteristic.