HPH-120A is the Halogen Point Heater that achieves high-temperature heating to concentrate the light of the halogen lamp.
Can be heated up to about 1300℃ depending on the heating object.
Since this heater is equipped with air-cooling fan of DC24v, it is easy to use.
[Note]
HPH-120A can not be used in a vacuum because it uses air for cooling.
During the vacuum, please use the HPH-120 water cooled.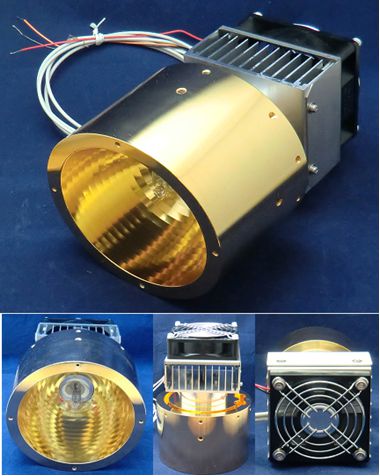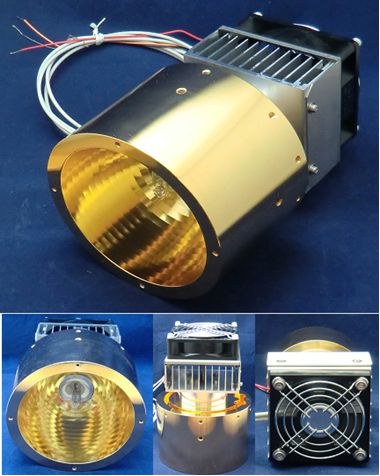 The person who wants to know the details of the halogen heater, please refer to "Basic knowledge of Halogen Heater" from "HEAT-TECH Online Seminar" of the right note.
Focal length and focus diameter of the Halogen Pont Heater HPH-120/f45
※ A HPH-120 and a HPH-120A have the same heating performance.