Instantaneous Heating
INFRARED PANEL-HEATER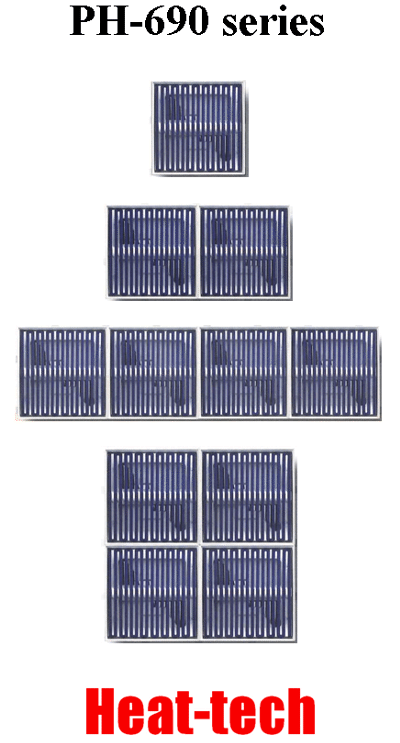 Instantaneous Heating, Infrared Panel-Hater PH-690

PH-690 is the panel heater of high-speed heating which reaches to 650 ℃ in only 15 seconds.
The large quantity of heat radiated quickly.
The idling time applied for 30 minutes until now is made to zero.
The cost of the electric usage fee is also cut down.
Furthermore, the amount of annual discharge of C02 is also reduced!
 ■Feature
1.Excellent the radiation wavelength characteristic! 
Efficiency of the heat radiation, the most increase in absorption when the wavelength matches
     the emission wavelength of the heater and the heating object.
PH-690 is a high emitter close to a perfect radiator (emissivity 0.95) at any wavelength in the efficient,
    uniform heating and drying is possible in a short time. Convey large amounts of heat at high speed,
    miniaturization of equipment, heating and drying time can be shortened.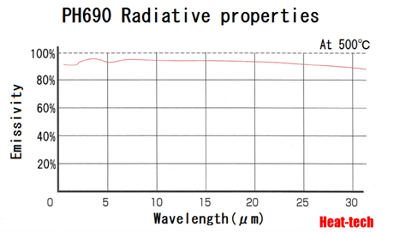 2.Shortening of heating time 
PH-690 becomes the highest temperature in about 15 seconds.
Compared to conventional ceramic heater, Rise and Fall can be rapid.
Since there is no time lag of rise temperature, the futility of time is excluded.
Temperature rise so fast, it can turn OFF the power at idle time.  Save money on electricity cost.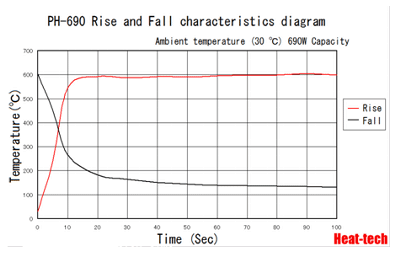 3.Temperature distribution is uniform. 
Gridiron pattern in the surface has good radiation distribution.
In addition, two sets or four sets of panel heaters are independent, well within the surface
       temperature distribution can be heated to a uniform temperature of the heated object.
4.Clean
Special ceramics were coated to the metal heating element.
This panel heater consists of ceramic heaters and ceramic cases with dust-free infrared emission ceramics.
5.Highly precise temperature control
The sensor embedded at the heater controls the temperature of a thing to be heated with high precision.
6.Longlife
Since this heater is ceramic material stable to the thermal shock, there is no fear of destruction
       by rapid heating and rapid cooling. Moreover,  high temperature  can be used continuously,
       and there are no declines of emissivity by deterioration with aging.
7.High Safety
When trouble occurs, the heater temperature drops quickly, reducing the risk of ignition of the heating.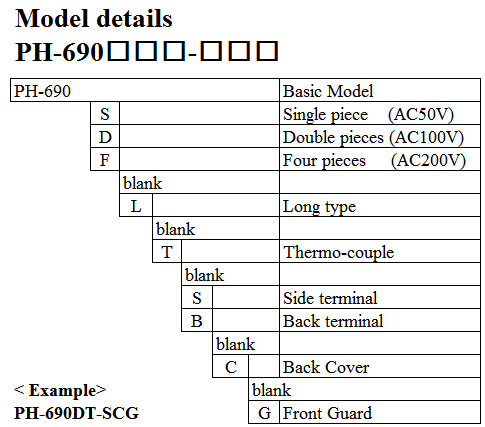 [ Specification ]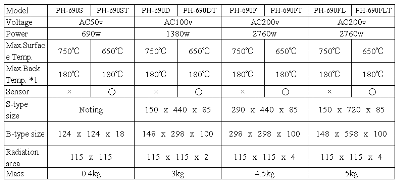 *1 When customer would like to use PH-690 by more than 180 ℃, please inquire. *2 PH-690 has the mounting direction. When mounting stand, please mounting heating element vertically .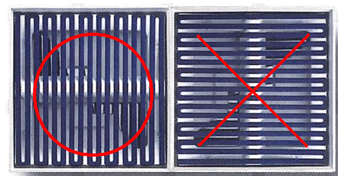 [ Infrared Absorption Rate ]
Please confirm the index of absorption of infrared rays in this table.
The material absorbed by about 0.5 = 50% or more is suitable for the infrared heating.