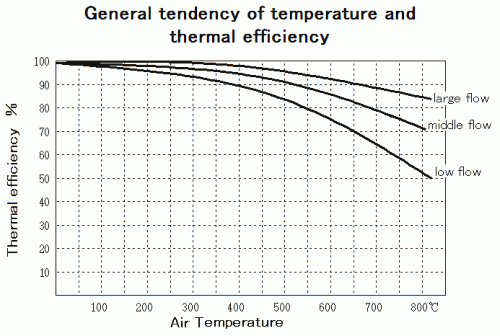 When highly hot air temperature and low air flow rates, in this case the heat loss increases and thermal efficiency decrease.
In the case of low flow may be a thermal efficiency of 50% to 60%.
Conversely, In the case of large flow is more than 90% thermal efficiency.
By using more efficient insulation and protective tube.