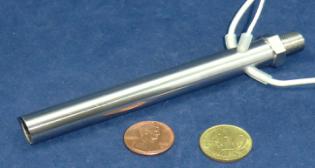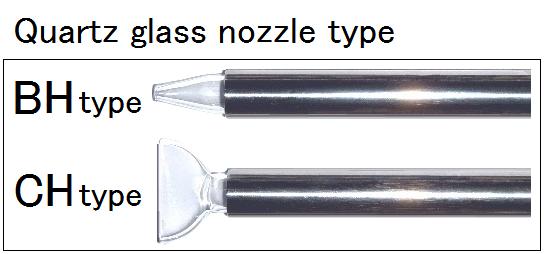 ●Feature of the Platinum heating element Air Blow Heater PTH-13N
PTH is a Air Blow Heater using a platinum rhodium alloy heating element.
Since the platinum alloy heating element generates heat up to 1700 ℃, high temperature hot air of 1000℃ can be output.
The thermocouple for temperature measurement is also using type R thermocouple of a platinum alloy.
The PTH is most suitable for heating of the gas for the platinum catalytic evaluation.
The PTH is most suitable for heating of the hydrogen gas for the fuel cell evaluation.
There are also glass nozzle products that are less affected by metal ions.
A heating element of 350w-800w was included in a metal pipe case of φ 13.
When 5 – 35ℓ/min is necessary, air flow quantity, please adopt it.
Accurate temperature control can be performed using the thermocouple of the output port.
The PTH-13N has screw thread to the output mouth. It can install many accessories .
The PTH-13N series can watch heating element temperature by safe measures for prevent overheat.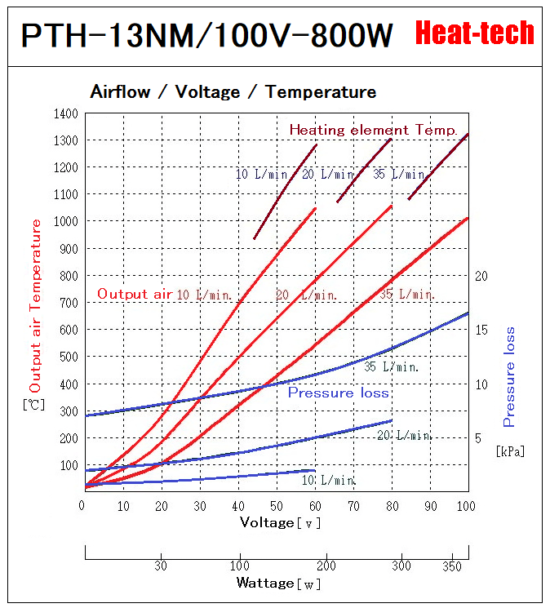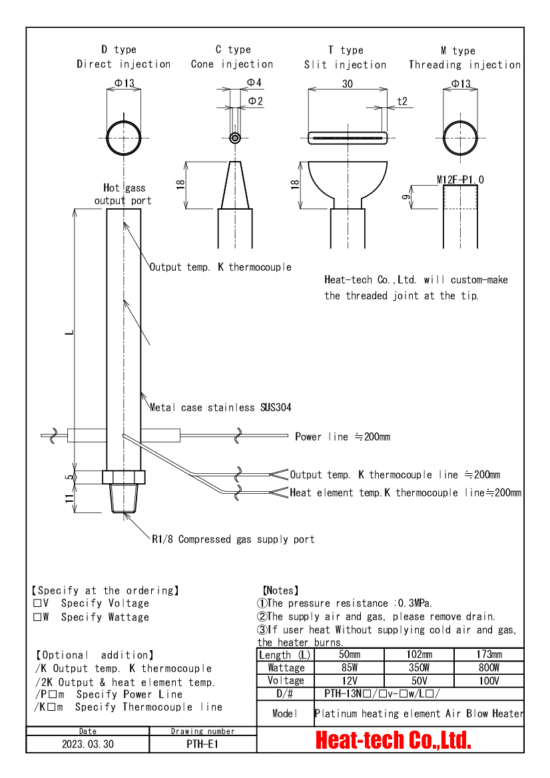 Catalog