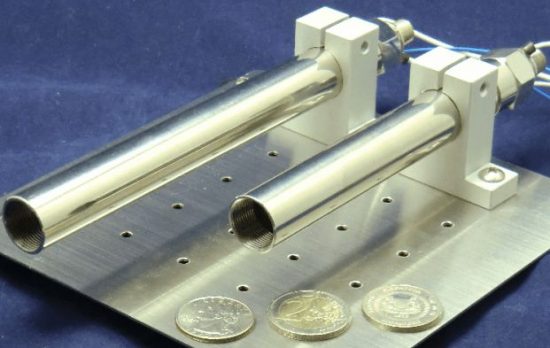 ●Feature of the High temperatur small size Air Blow Heater ABH-19A
ABH-19A can heat passage gas to 1050℃
A heating element of 5kw was included in a metal pipe case of φ 19.
When high temp. air 30~160ℓ/min is necessary, please adopt it.
Accurate temperature control can be performed using the thermocouple of the output port.
Since the heating element temperature can be monitored, safety measures for excessive temperature rise can be done.
Since the intside or outside thread is cut at the tip, various metal fittings can be attached.
ABH-19A can use hot air as a brush using a T-shaped nozzle.
There are ABH-22A and ABH-28A in the upper model of ABH-19A.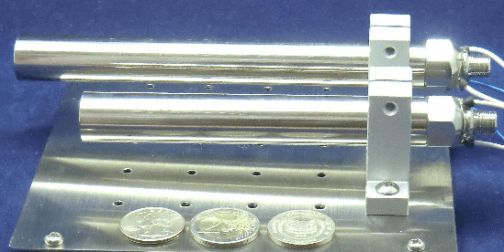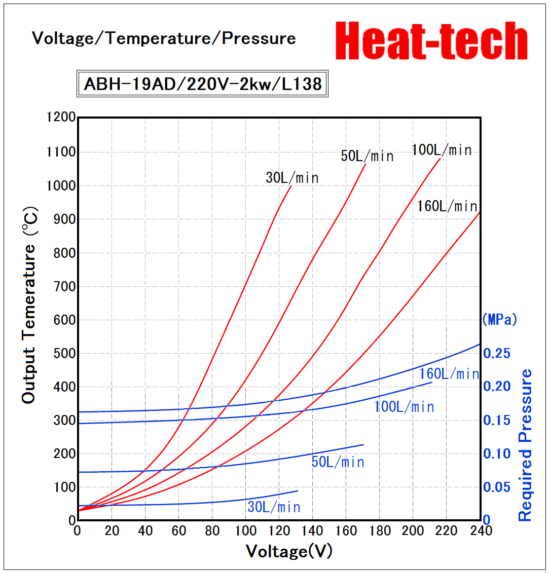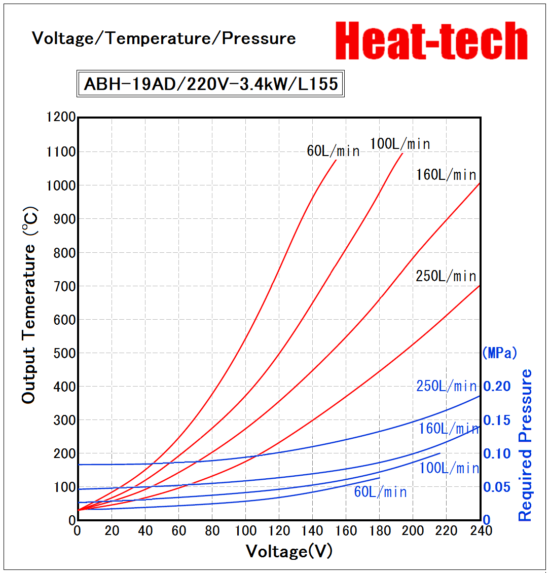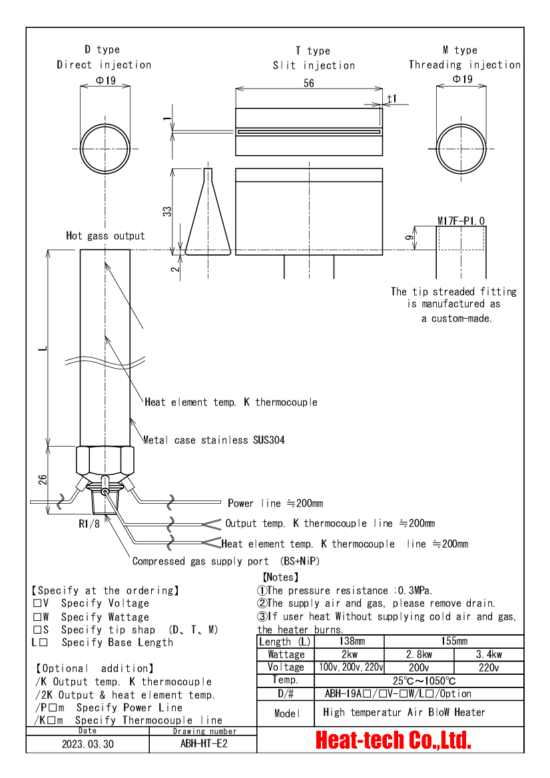 Catalog