1.Features of UVP-60
1) UV-C 253.7nm irradiation is possible.
2) UVP-60 is compact and can irradiate a point of φ12 with UV rays.
UVP-60 is an ultraviolet point type irradiator that points the light of an ultraviolet lamp with a condensing mirror.
3) Perfect clean irradiation is realized, and irradiation in a clean room or vacuum is also possible.
4) A light-shielding hood ensures the safety of workers.
2.Outline photograph of UVP-60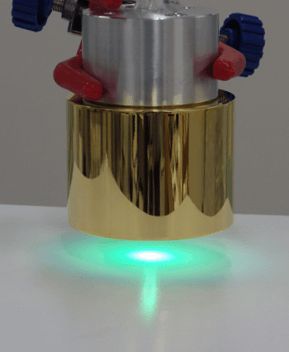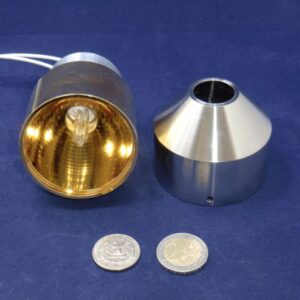 3.UVP-60 focal length and focal diameter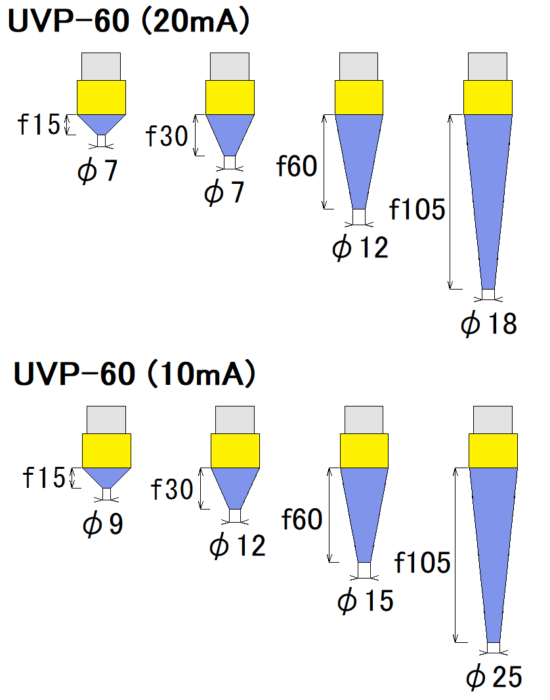 4.Light distribution characteristics of UVP-60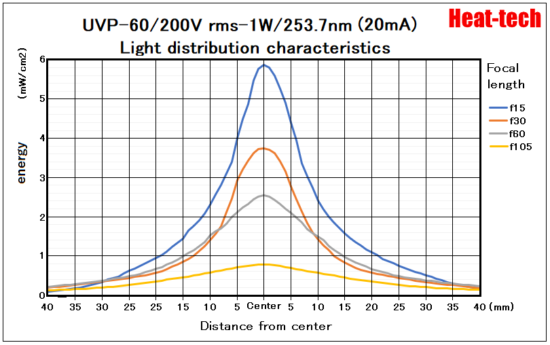 5.Spectral distribution of UVP-60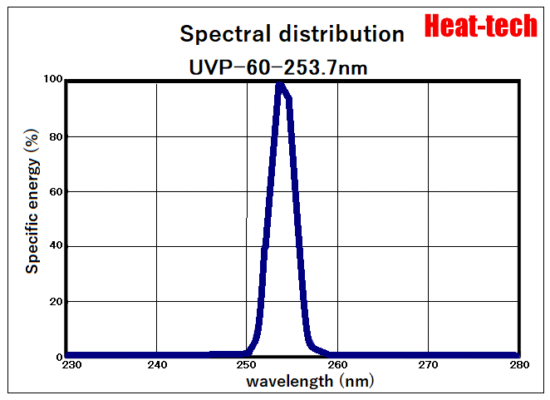 6.Configuration of UVP-60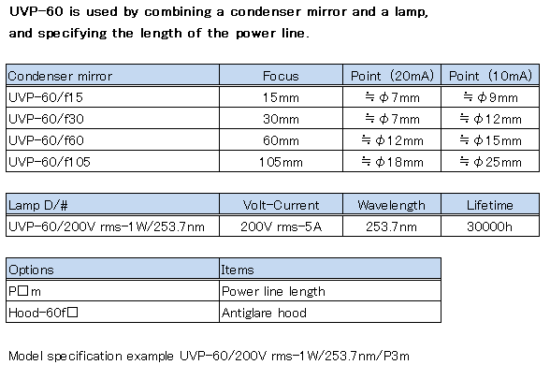 7.Outline drawing of UVP-60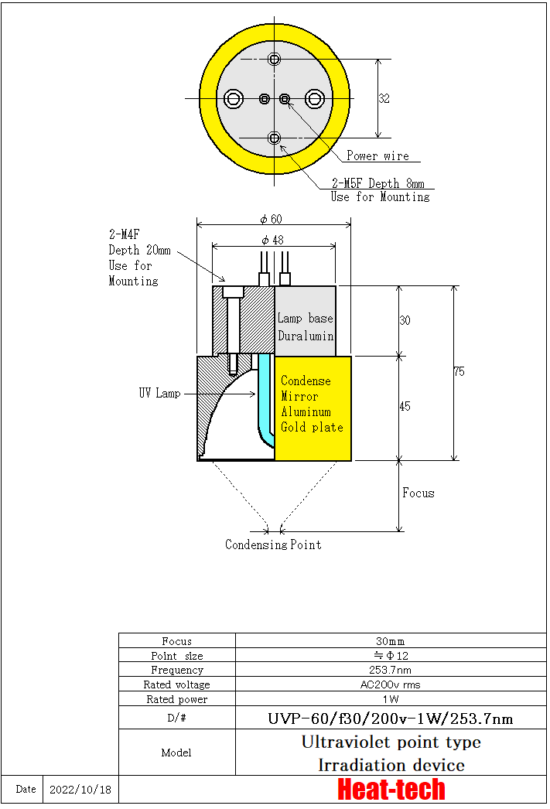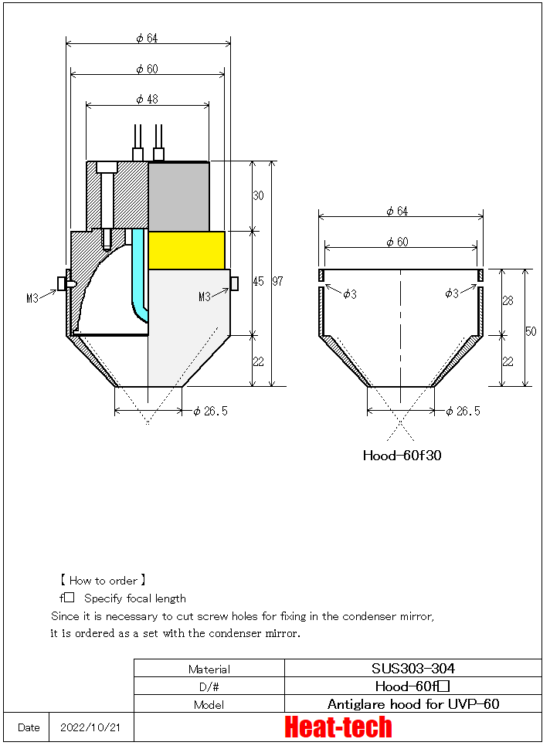 8.Inverter control manual controller UVPC-1500V series
A blue indicator light has been adopted to make it easy for anyone to see.
It has a built-in inverter and can light UVP-60 and cold cathode type ultraviolet lamps.