1. Features of UVP-30
1) UVP-30 is compact and can irradiate a point of φ13 with UV rays.
UVP-30 is an ultraviolet point type irradiator that points the light of an ultraviolet lamp with a condensing mirror.
2) User can select from 5 wavelengths of near ultraviolet (UVA): 355nm, 360nm, 365nm, 370nm, and 375nm.
Activation of cell functions and suntan effect can be compared by wavelength.
3) The manual variable power supply allows user to easily adjust the irradiation amount by adjusting the current.
The effect of UV rays can be compared by the amount of irradiation.
4) Perfect clean irradiation is realized, and irradiation in a clean room or vacuum is also possible.
5) A light-shielding hood ensures the safety of workers.
2. Outline photograph of UVP-30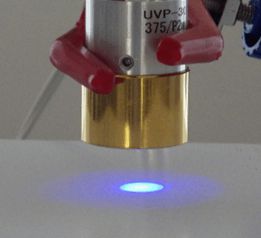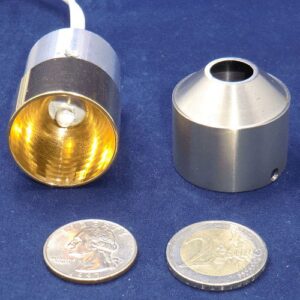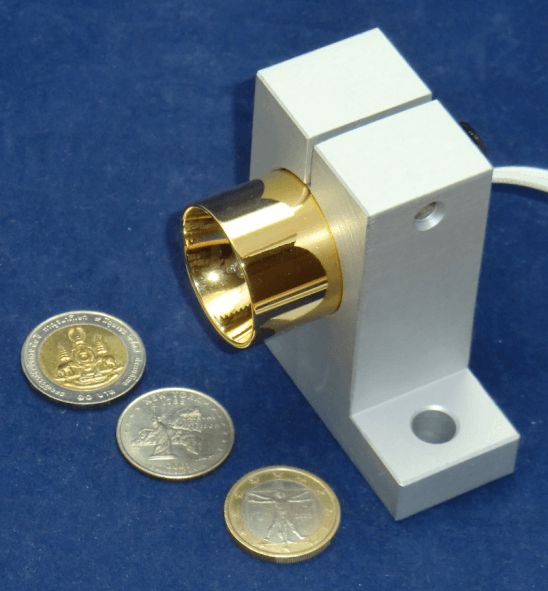 <UVP-30 attached to TS-7>
3. Focus and point size of UVP-30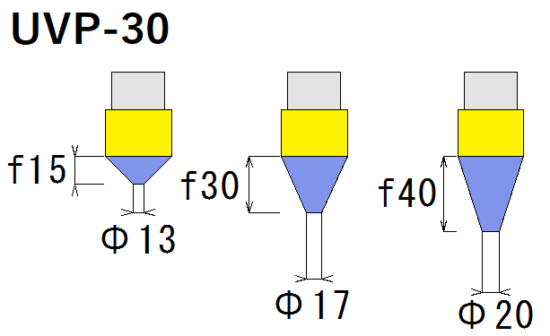 4. Light distribution characteristics of UVP-30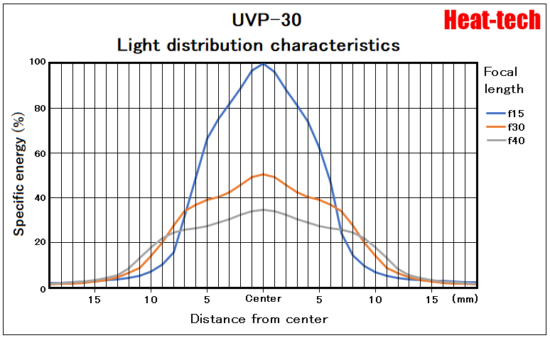 5. Spectral distribution of UVP-30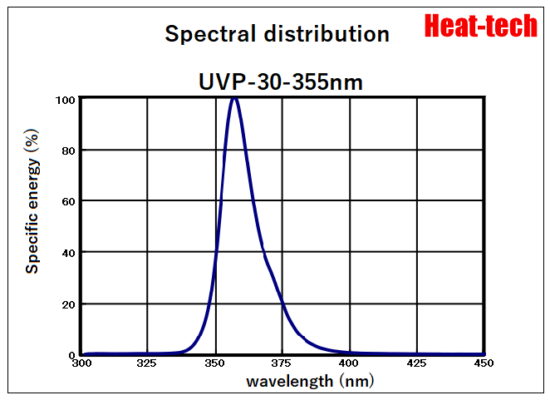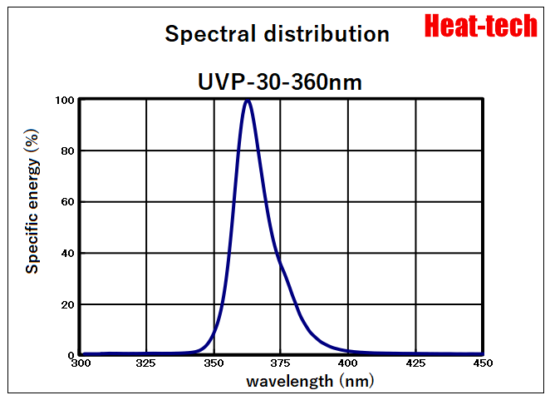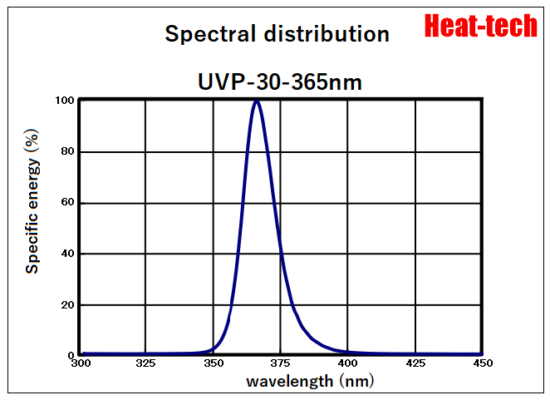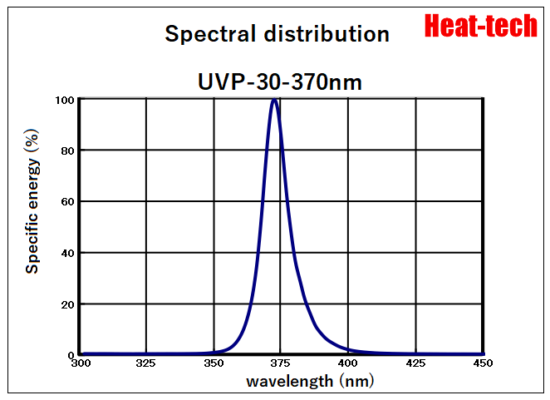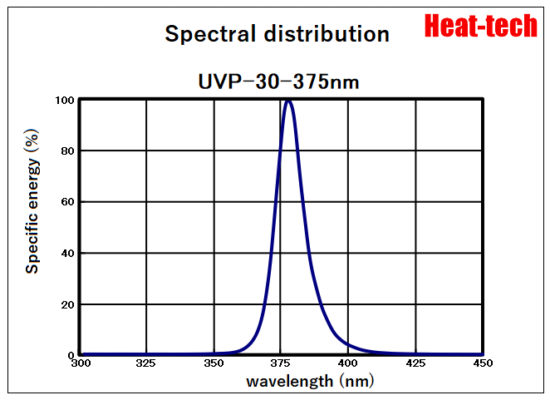 6. Voltage and lifetime of UVP-30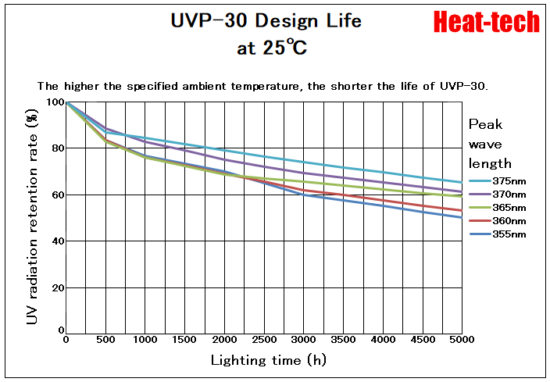 7. Configuration of UVP-30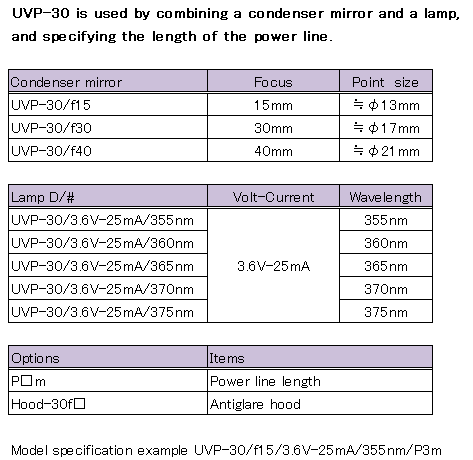 8. Outline drawing of UVP-30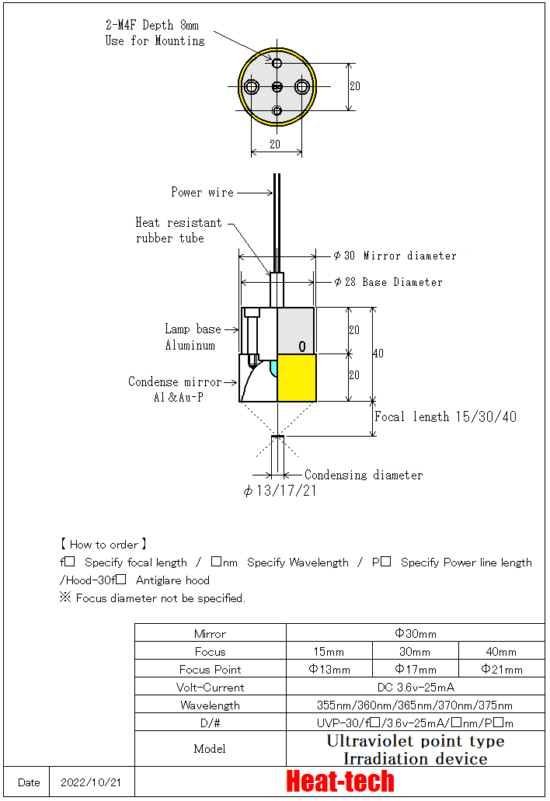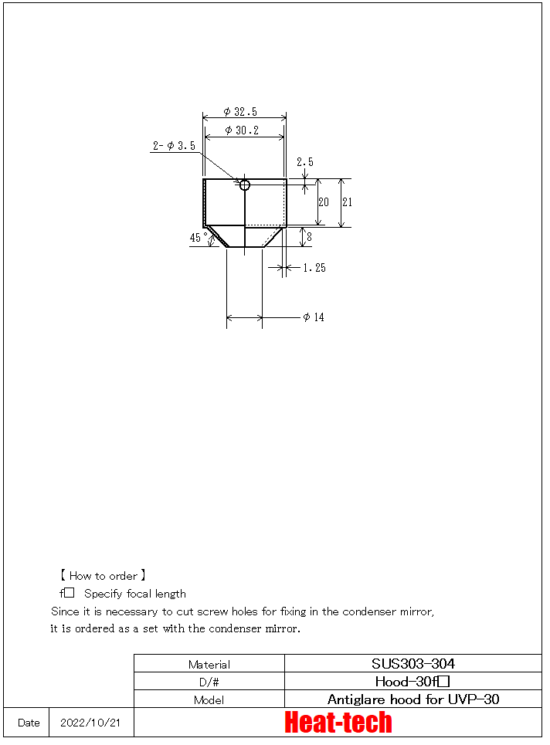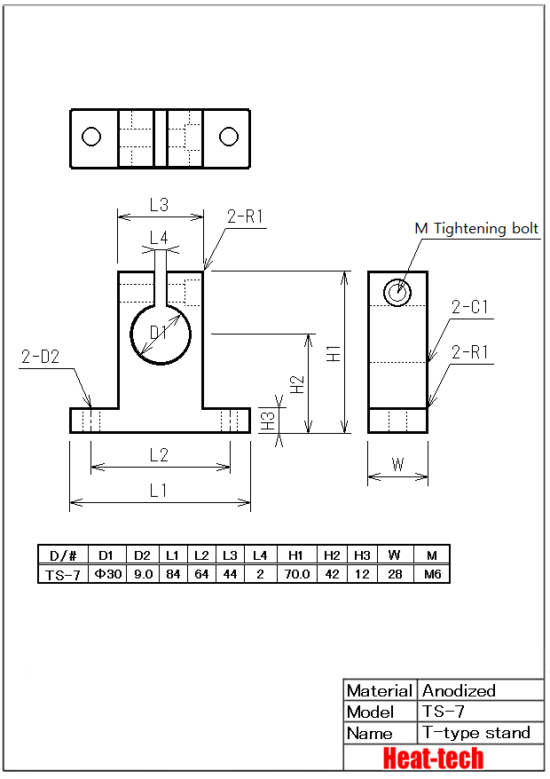 9. Manual controller UVPC-3.6V series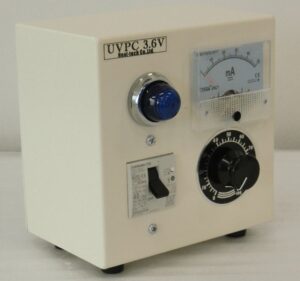 Color universal design UVCP3.6V series
A blue indicator light has been adopted to make it easy for anyone to see.
A dial is included to allow manual current control of the UVP-30 at 3.6V.