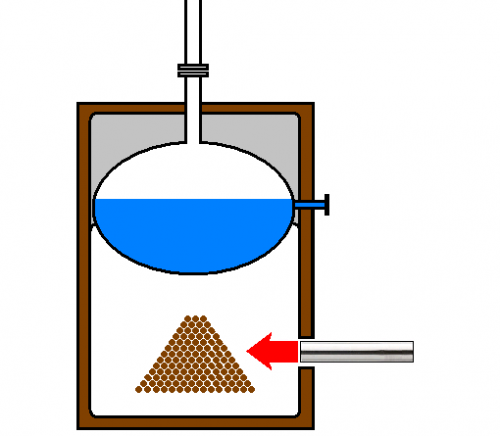 [ Problem Point ]
Because the fuel is wet, we were in trouble without good source of ignition.
[ ⇒Kaizen Point ]
 Output the high temperature air blow in the Air Blow Heater, was heated and dried.
Since fresh air is supplied, the first stage burned and a spread became good.
 Moreover, because the material is dried as fuel, extinguishment of a fire was lost.