<< Welcome >>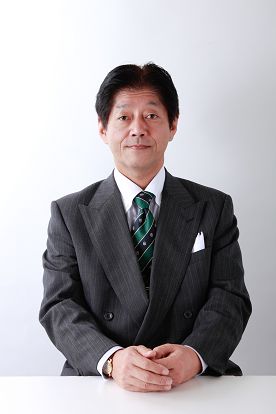 Our company is aiming at 'Offer of a simple, safe, clean industrial instruments' to achieve a sustainable recycling society that harmonizes with the global environment.
The high performance conservation of energy heater, the anti-pollution equipment, and the environmental improvement instruments are offered to the radical of this idea.
Our company aim to offer the Japanese high-performance instruments to Engineer directly.
1st products, our heaters are the Air Blow Heater, the Halogen Lamp Heater and the Infrared Panel Heater. It has heating-capability 800-1400 ℃, good temperature controllability, and safe, clean, small. It is one of the key devices that support the high-tech research and the high-precision processing technology of Japan.
2nd products are contributing to environmental improvement of a workplace by ultraviolet rays and ozonic application equipment.
3rd products are the drumcan liquid level meter and the surface of the water oil slick meters corresponding to the waste fluid processing needs. To achieve environmental standards of the severest Japan in the world, it assists in each company.
Our company production process is not aiming at mass production.
Made-to-order of all products. Custom-designed specification products are low-cost and finished up in the process that can correspond by the quick turn.
Thank you very much for your coming this site.
<< Company Profile >>
Company name
Heat-tech Co.,Ltd.
President
Yasunori Shimoda
Bank information
SBI Sumisin Net Bank
Kobe Sinkin Bank
Founded
1st-Jul-2009
Establishment
1st-May-2011
Head Office
International Medical Device Alliance
1-6-5 Minatojima Minamimachi Chuo-ku Kobe 650-0047 Japan
Telephone
(81)-78945-7894
Facsimile
(81)-78945-7895
E-mail
info@heat-tech.biz
Membership
The Kobe Chamber of Commerce and Industry
Contact Person
Yasunori Shimoda

E-mail : info@heat-tech.biz

: Member of the Kobe Chamber of Commerce and Industry

: Member of the Society of Material Science Japan

: Member of the Society of Thermophysical Properties Japan

: Member of the Japan External Trade Organization Trade Tie-up Promotion Program

Trade conditions
Defined and interpreted by the Incoterms2010 FCA.; >We only deal with air transport, our all condition FCA (Free Carrier).
Delivery Time
Usually delivers by EMS. The hurry delivers by DHL. Large luggage delivers by NYK.
Payment
Bank Transfer payments at the time of order.
Special Terms of Return Policy
Is different from the product ordered, wrong quantity, if there is a problem, please contact us within 7 days of product arrival. After reviewing the defects such as our shipping promptly replace your defective at our expense.