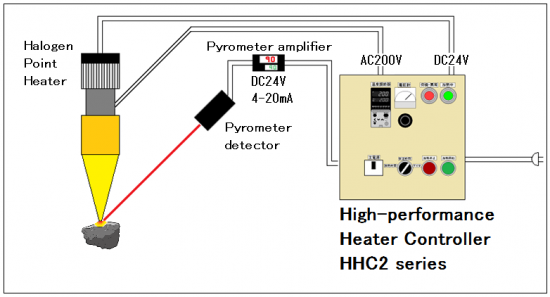 [ Problem Point ]
The creep characteristics of sedimentary soft rocks at high temperatures could not be grasped.
[ ⇒Kaizen Point ]
And heated at high temperature using a halogen point heater.
Since it can be heated to any temperature by the feedback control,
The temperature dependence of the creep characteristics and the stability of the dynamics can be grasped.