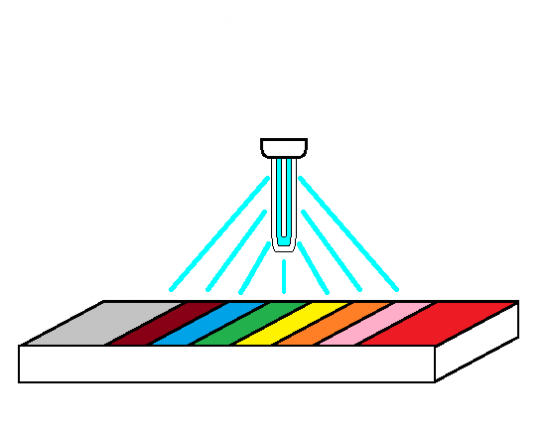 [ Problem Point ]
We wanted to accelerated test the light fastness test in the laboratory.
[ ⇒Kaizen Point ]
It was irradiated with ultraviolet light in color steel plate
It is possible to adjust the wattage was take a multi-specific data.
In addition, since the small size, we were able to test in a tabletop.