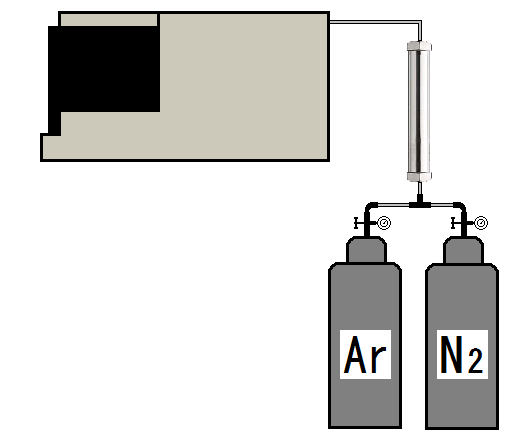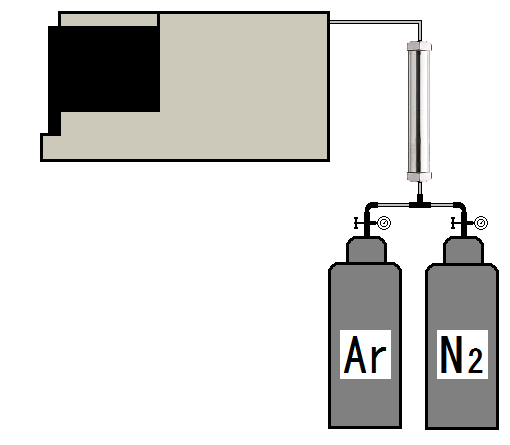 [ Problem Point ]
There was no the Air Blow Heater hat can heat a small amount of shielding gas.
[ ⇒Kaizen Point ]
We were heated in the breeze by the Air Blow Heater ABH100v-50w/10PS.
It can be pre-heated at a high temperature shielding gas, heating speed of the analyzer is raised.