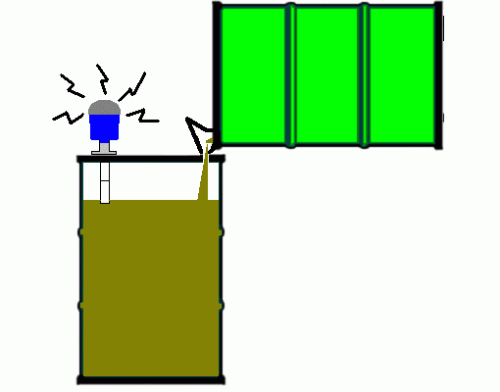 [ Problem Point ]
One operator is doing refill in the waste paint by himself,
so it isn't possible to see through until it'll be fill up the drum.
[ ⇒Kaizen Point ]
Started using the DLC-100B  Bell type.
So loud 80 horn Bell Type.
Can work backwards and do not worry.