Rise at the moment, can be heat controlled easily by the control voltage output.
The world highest 3kw Halogen Point Heater.
The world longest f1000 Halogen Point Heater.
Adopted a square filament type specially designed for efficient light collection.
Can be heated up to about 1700 ℃ depending on the heating object.
Heater output is 3 grade of 2kw, 2.5kw, 3kw.
The condensing diameter (high temperature heating range) is about φ24 mm to about φ 200 mm.
The focal length is 40mm to 1000 mm.
Water cooling unit is built in.
Cooling water is required at 0.5 l / min per 1 kW.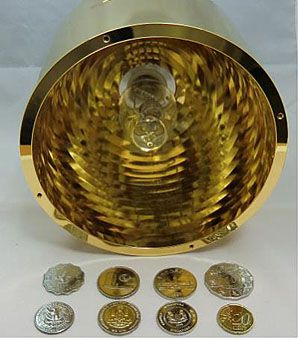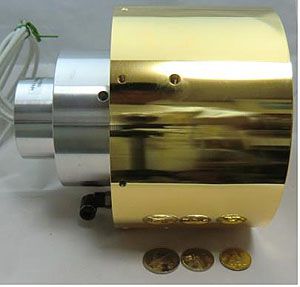 The person who wants to know the details of the halogen heater, please refer to "Basic knowledge of Halogen Heater" from "HEAT-TECH Online Seminar" of the right note.

Focal length and focus diameter of the Halogen Pont Heater HPH-160/f40