●Feature of the Clean-room & Semiconductor Air Blow Heater DGH-102X6
The DGH series heating element and sensor are also sealed in a capsule of quartz glass.
Neither the heating element nor the sensor in direct contact with the heated gas.
For the reason, dust, such as oxide generated from these not mixed into the heated gas.
In addition, because the gas passes through between the double glass tube, it can also be used to heat the corrosive gas.
The outer diameter is small, but, it can heating passage gas to approximately 550 ℃
Since the DGH-102X6 does not emit dust from the heating element, it is most suitable for use in a clean room
A heating element of 3kw~12kw was included in a metal pipe case of φ 101.6.
Because pipe diameter is large, pressure loss is reduced.
When 200~800ℓ/min is necessary, air flow quantity, please adopt it.
Accurate temperature control can be performed using the thermocouple of the output port.
The DGH-102X6 has screw thread to the output mouth. It can install many accessories .
The DGH-102X6 can attach a terminal box.
The DGH-102X6 series can watch heating element temperature by safe measures for prevent overheat.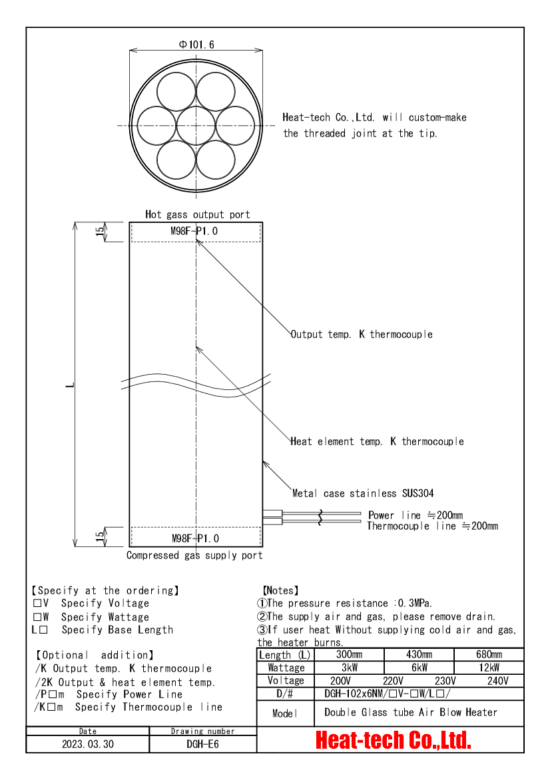 Catalog