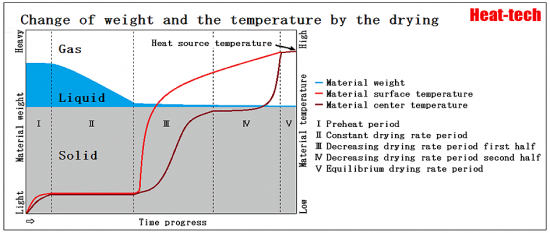 As shown in the figure above, wet material is made up the solid , the liquid and the gas as a gap.
The weight of material is the sum total of the liquid and the solid.
Since the solid weight is constant unless sublimates, the weight change of the liquid turns into the weight change of the material.
The change of material mainly occurs in the constant drying period of Ⅱterm.