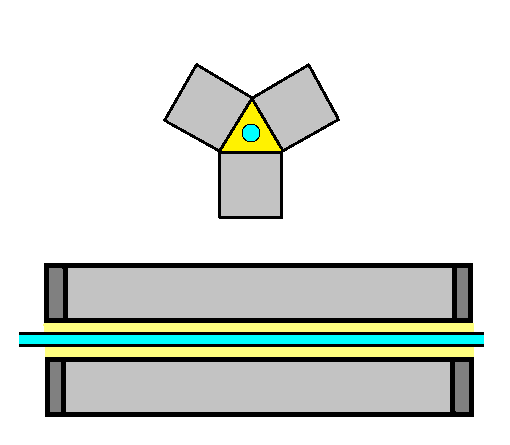 [ Problem Point ]
There was no good heater that could heat the chemical liquid at high speed.
[ ⇒Kaizen Point ]
Three halogen line heaters were combined to create a triangular space, and a quartz tube was passed through.
We were able to improve from batch processing to line processing.
Since it was irradiated on three sides, it could be heated evenly.
Furthermore, since three units are used, the output is large and high-speed fluid can be heated.