[ Problem Point ]
We were looking for can be radiation uniformity, the heater of  carbon fiber cloth, at high temperature for a short time.
[ ⇒Kaizen Point ]
We used combining the flat heating type of a halogen line heater several sets.
The carbon fiber cloth became soft for a short time, and the product of press molding improved.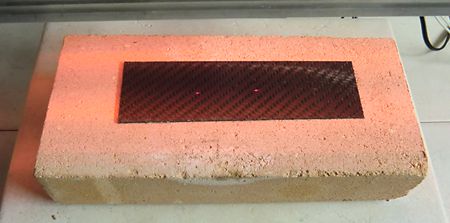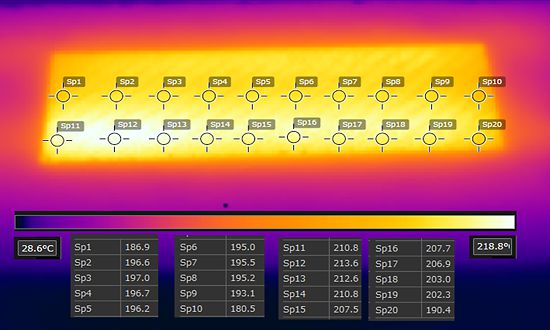 【 Heating of carbon fiber sheet 】
Heating can be uniformly Because it is a parallel light type.