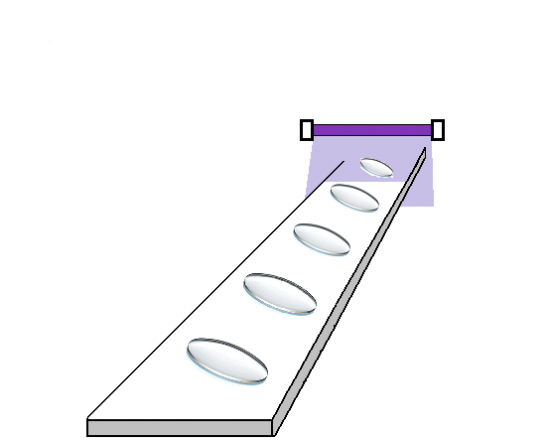 [ Problem Point ]
For cleaning, it has been required a continuous reduction and dry process.
[ ⇒Kaizen Point ]
An ultraviolet lamp it was irradiated for a short time on the glass lens.
By the action of active oxygen separated from ozone generated by the action of ultraviolet light and was removed by decomposing changes made to materials of the volatile organic contaminants.
The was difficult quality to the conventional solvent or ultrasonic cleaning
Furthermore, the processing time becomes faster.