1. Features of HPH-160
A point of φ24 can be heated in the optional temperature even 1700 ℃.
Perfect clean. The point is heated to a high temperature heater to focus the light of a halogen lamp.
Installing a special heat-radiating fin, it can be heated during a vacuum chamber.
The small area, only laser heating using an optic fiber is done could be heated now but also by HPH.
Moreover compared to laser heating system is high efficiency, low cost, and energy saving.
In addition, compared to laser heating system is much safer.
[ New technology ]
Specifications highly condense gold mirror efficient design.
Light source has adopted the specially designed halogen lamp.
Section is divided into a mirror and a lampbase, can replace only a mirrorl or only a lampbase .
We have adopted a two-stage mirror to prevent a decrease in light utilization due to miniaturization.
[ General guidelines for using halogen lamp ]
Heating temperature varies depending on the type of the subject.
Control of the heating temperature is control in an irradiation time or control of voltage 0-100%.
It is possible to add an overvoltage of 110% by a case. But, the lamp life expectancy will be about 1/3.
Blinking of high frequency reduces the lifetime.
2. Outline photograph of HPH-160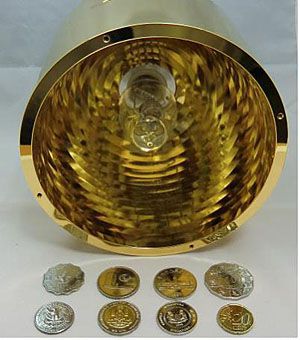 3. Focus and point size of HPH-160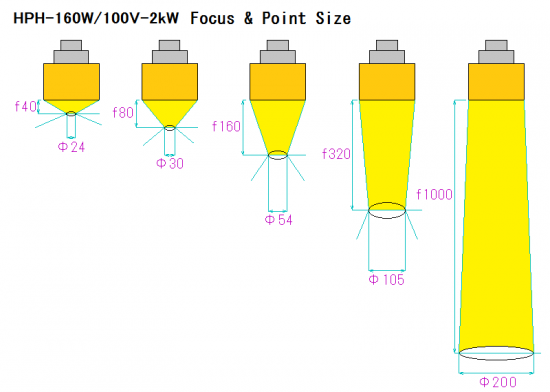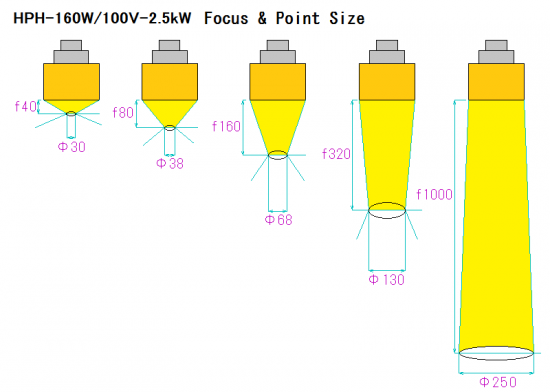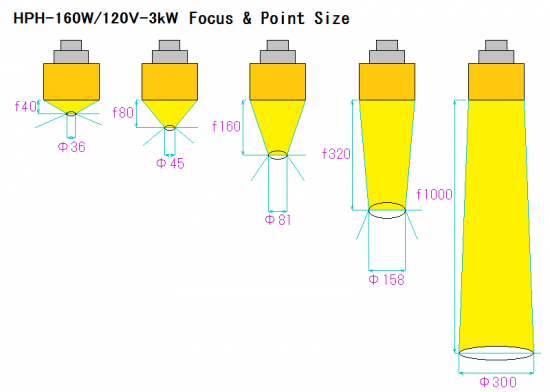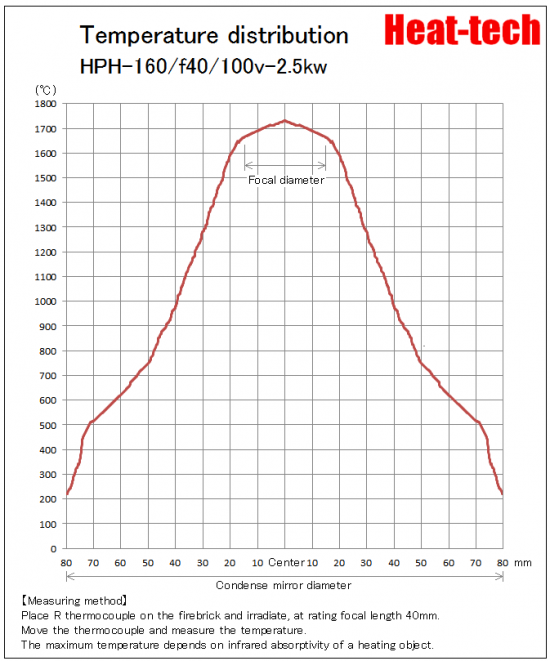 Focal length and focus diameter of the Halogen Pont Heater HPH-160/f40
4. Temperature rising time of HPH-160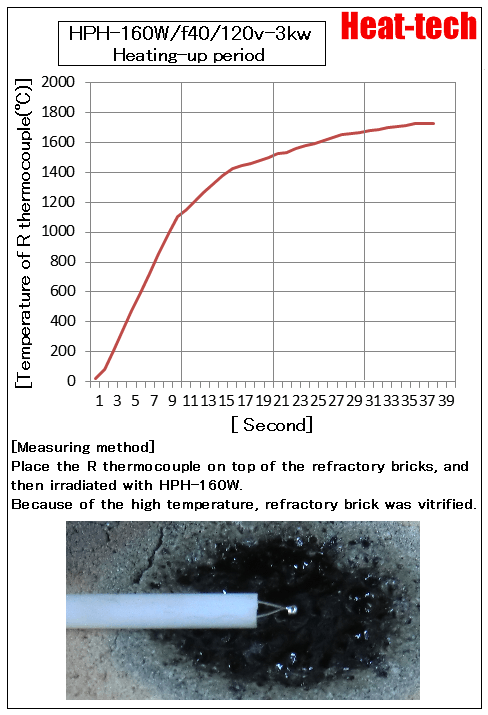 5. Voltage and lifetime of HPH-160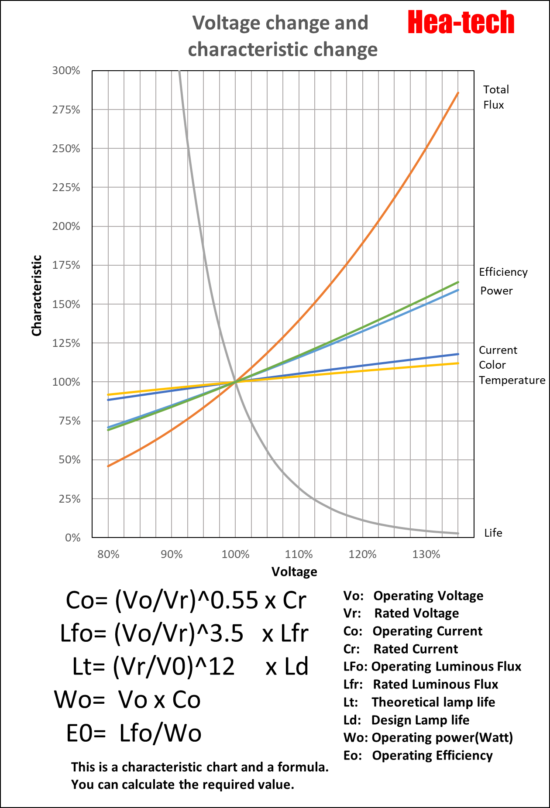 As shown in the above figure, if user lower it by 10% from the rated voltage, design life will be lengthens to 3 times.
If user lower it by 20% from the rated voltage, design life will be lengthens to 9 times.
6. Manual control → HCV series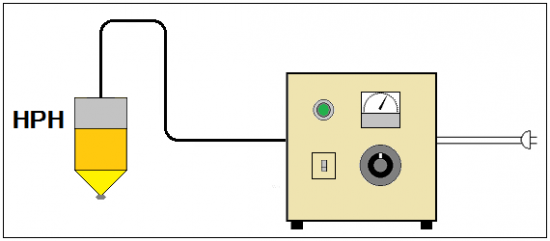 7. Automatic temperature control → HHC 2 series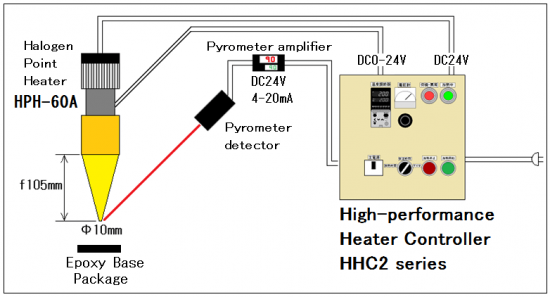 8. Configuration of HPH-160
HPH-160 combines condenser mirror and lamp base, designate the length of the power supply line and use it.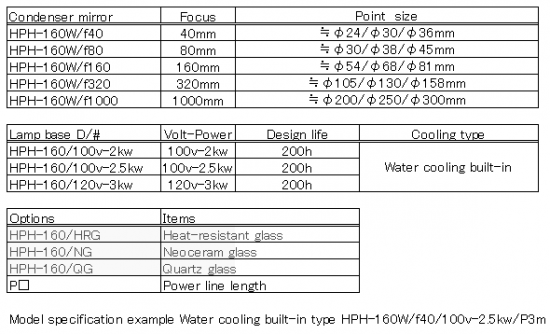 9. Outline drawing of HPH-160