1.Features of HLH-50W
1) It can be heated up to 1050℃ in strips
The high-performance halogen line heater HLH-50W is a belt-shaped infrared heating device that uses a rod-shaped halogen lamp.
Heating time is short, parallel mirror width 50 mm, parallel light (focal length ∞), can be heated in a belt shape.
2) Miniaturization of high output
A high-output 5 kW halogen lamp is used to reduce the size.
The height of the parallel light mirror is 50mm. It can be installed even in narrow spaces.
Also, since it is 50 mm wide, it is about the same as 2 inches (about 50.8 mm). Installation on products designed in inches is also suitable.
2. Outline photograph of HLH-50W

3. Focal length and focal width of HLH-50W
The photo below is a thermal image of a heat-resistant brick irradiated from a distance of 30 mm.

The thermal image is divided into 10 by the condenser mirror range (280mmx50mm) of the halogen line heater HLH-50W,
Divide the maximum temperature of each divided range by the maximum temperature of the entire range to quantify the temperature distribution of the heat-resistant bricks.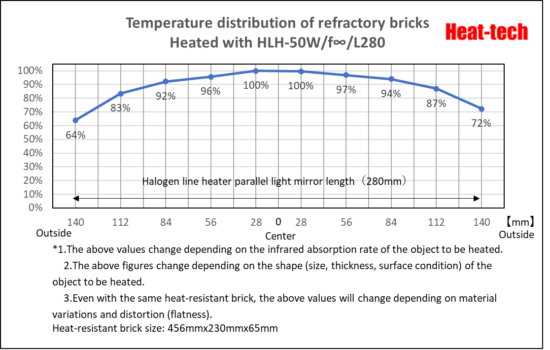 Since it is a rod-shaped lamp, the irradiation intensity is uniform, but the heat incident on the object to be heated is dissipated to the outside, and the temperature in the center, where heat dissipation is small, rises.
4. Temperature rising time of HLH-50W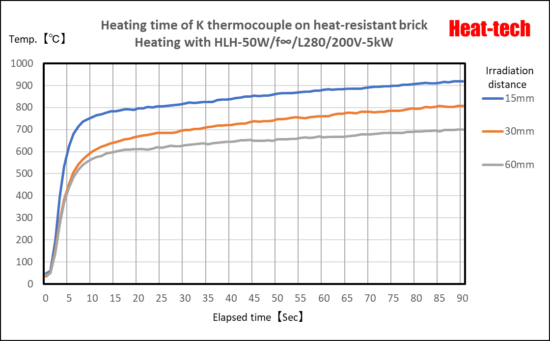 【please note】
In infrared heating, the heating temperature changes depending on the infrared absorption rate of the object.
The longer the heating time, the higher the temperature.
5.Voltage and life of HLH-50W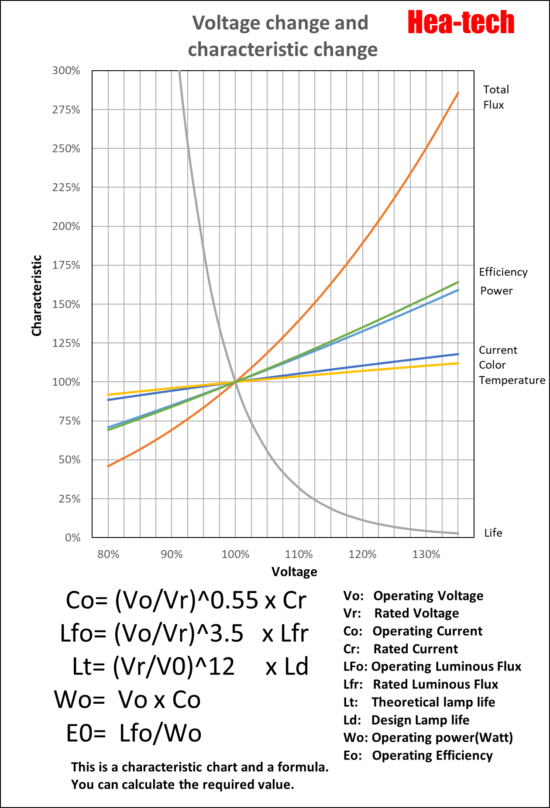 As shown in the above figure, if user lower it by 10% from the rated voltage, design life will be lengthens to 3 times.
If user lower it by 20% from the rated voltage, design life will be lengthens to 9 times.
6. Manual control → HCVD series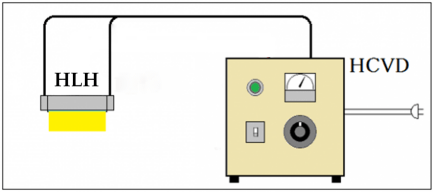 7. Automatic temperature control → HHC2 series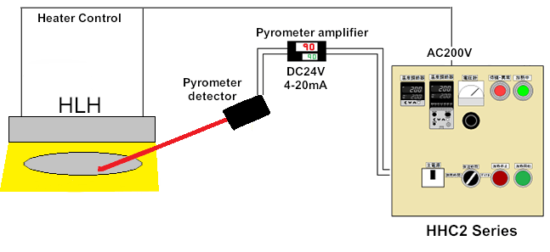 8.Configuration of HLH-50W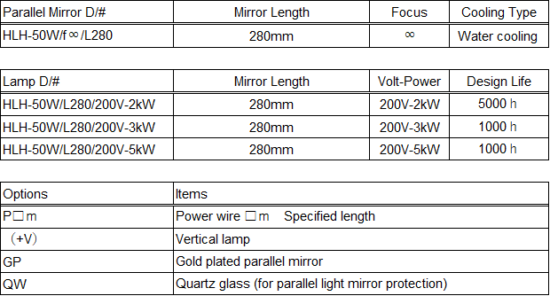 9. Outline drawing of HLH-50W