The power of 1000w is
condensed to Φ21.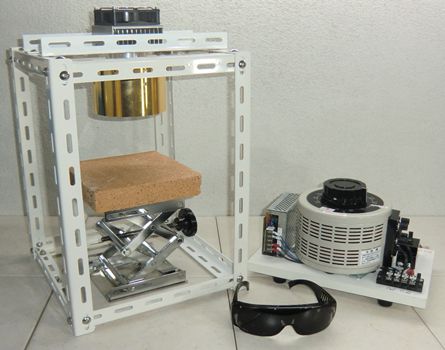 ◆ Feature ◆
Easily heating high temperatures by the kit!
Easily heating 1300℃ case by max.temperature.
Easily adjusting the radiation diameter (focal size) by manual lift!
Easily changing the heat power (wattage) by slide transformer!
Easily cooling by cooling fan!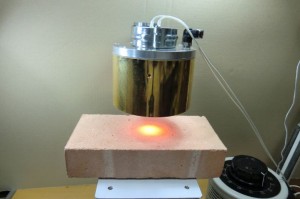 [ Power:10v/about26w ]
The output was adjusted to 10v by the slide transformer.
It can visually check the rated point in diameter Φ21 of 26w.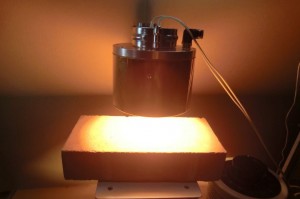 [ Power:200v/1000w ]
It shine so very bright emission of heat generation 1000W maximum output.
The diameter of a rated point cannot be visually checked.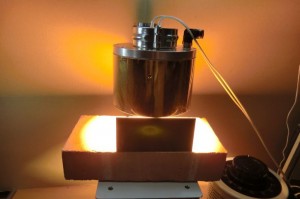 [ Enlarged photograph the scorch of bricks ]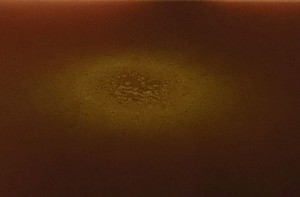 [ Power:200v/1000w Used the protective glass ]
Then attached protective glasses are used,
positioning of an irradiation point can be performed easily visually.
It will see the scorch of refractory bricks.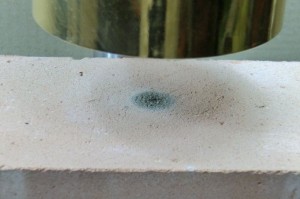 [ The scorch of refractory bricks ]
It is also a high-power burn refractory bricks.
[ Confirmation video to melt the Lava stone ]
Example of lab kit assembly.
( *The lab kit is delivered as individual components. )
Refractory bricks
This is useful when you put the sample.
Heater mounting bracket
Halogen Point Heater HPH-120A/f45/200v-1000w/GW
High power of 1000w is condensed into Φ 21, heating the object.
Manual lift. Up and down 80 mm by 16 rotating knobs, the accuracy is 0.5 mm.
Platform surface is 100mm x 100mm,
54mm the initial height, 134mm maximum height, 80mm height adjustable.
Test stand base & pole
Safety glasses against high intensity light
It can visually check the high-intensity irradiation point at maximum output.
Manual variable power supply HCVD-AC200-240V/-AC200V-4KW
By varying the AC220v to AC0 – 220v in volume, user can adjust the heating output.
(When input power 240v varying 0-240v)
Equipped with DC24V power for air cooling fan.
*Rating of the heater so 200V, recommend use in 200V.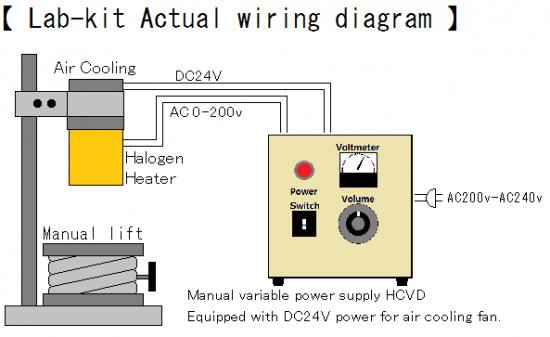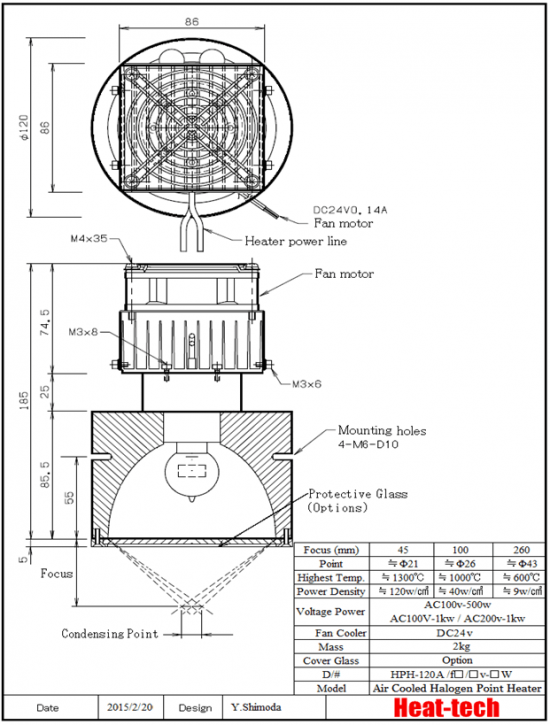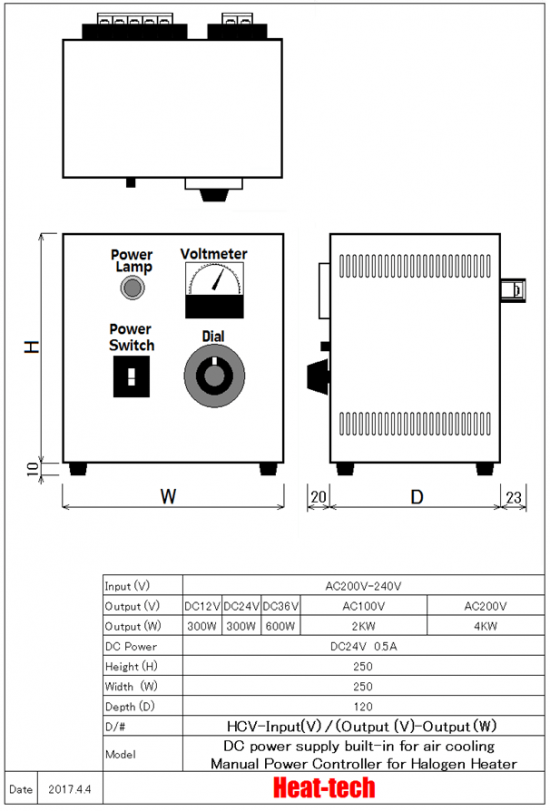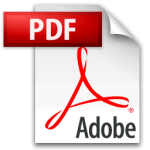 Halogen Point Heater Laboratory-kit HPH-120A/f45/200v-1000w+HCVD PDF Download