【 Basic structure of the Halogen Line Heater 】
It compose by mirror part and the lamp part.
The lamp is fixed to the lamp base with an inorganic adhesive.
The wire is covered with silicon rubber / glass cloth.
It is divided into the mirror and the lamp unit, only the lamp, the mirror can be replaced only.
There are air-cooled and water-cooled halogen line heater.
Performance photothermal biological is the same.
Hood and protection glass can also be loaded by an option.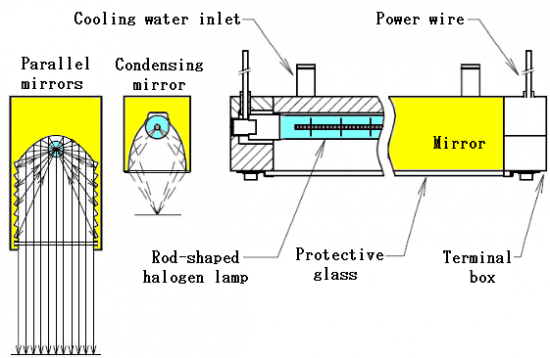 Heating capacity will fall, but there are also air cooling types.