Only to insert!
Clear confirmation of the liquid in the large LED
For water and oil, other liquid
Carrying is convenient in the dry batteries.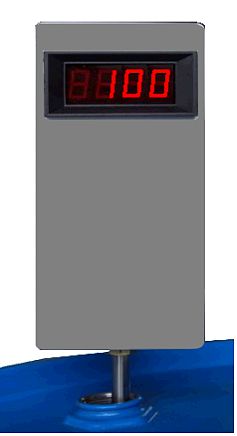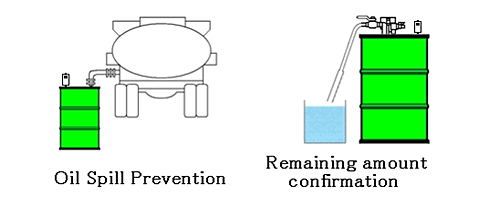 How to use
1.Please insert DLS-900 in the drum perpendicularly.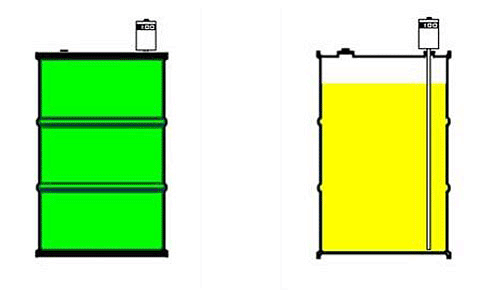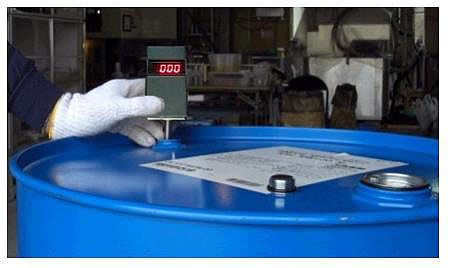 [ Dimension ]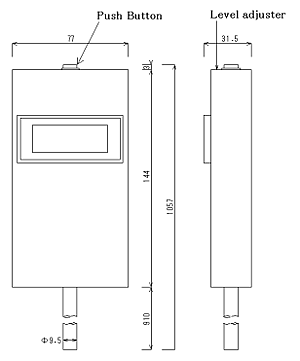 DLS-900 Specification
Display
0~100%
Indication accuracy
±5%
Battery life
300min(Alkali dry Battery use)
Battery type
AAA x4pcs
Operating temperature
0~35℃
Stock temperature range
-40~80℃
Head
Materials
Resin
Size
77 x 144 x 31.5
Pipe
Materials
SUS304
Size
φ9.5 x 910
*1 DLS-900 is not product in explosion prevention structure. *2 Please stop the use to the flammable fuel such as gasoline. *3 The default setting is display 0-100%.
User can also change the gain by using the zero point adjustment trimmer, to match the amount of content.
(There is a possibility that 0 points go mad to some extent when it change the gain. In applications 0 point confirmation is important, please stop changing the gain.)
[Example]
It change the gain of zero point adjustment trimmer to 200 ℓ drums → 0-200.
(Sometimes 0 near the point is shifted to some extent when I change the gain.)   *4 If the user needs an analog output, then please select the DLC-100 analog output!
In the semi-standard, we are available.