Focal sizeΦ13
Easily UV point irradiation!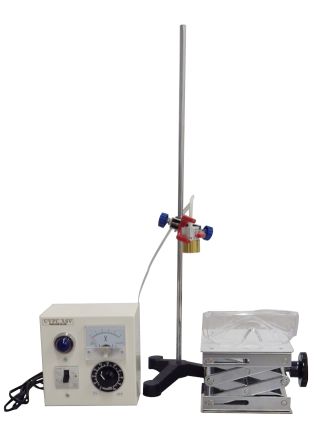 ◆ Feature ◆
Since it is a kit, user can easily use the UV irradiation device.
UV irradiation of 375 nm is possible.
UV irradiation of Φ13 can be easily reproduced.
The manual variable power supply allows user to easily adjust the irradiation amount by changing the current.
The manual lifting platform makes it easy to change and adjust the irradiation diameter.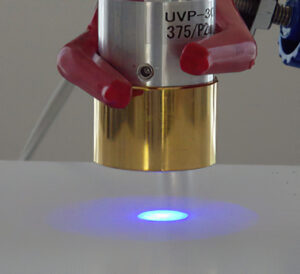 【 Power:3.6v-25mA 】
A manually variable power supply, with an output regulated to 25mA.
Rated point diameter can be visually confirmed.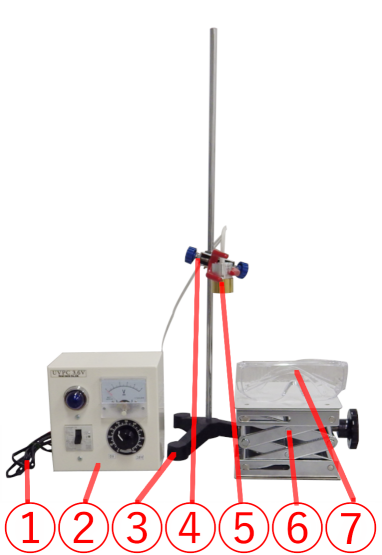 Example of lab kit assembly.
( ※The lab kit is delivered as individual components. )
【Lab kit packing product】
Power cable for heater controller
Manual variable power supply UVPC-3.6V
It can be varied from 0 to 25mA with a dial.
The power can be varied by adjusting the current, and the irradiation output can be adjusted.
Test stand
Heater mounting bracket
Ultraviolet point type irradiation device  UVP-30/f15/3.6v-25mA/375nm
3.6V-25mA output, irradiate ultraviolet rays.
Manual lift.
Up and down 80 mm by 16 rotating knobs, the accuracy is 0.5 mm.
Manual lift. Platform surface is 100mm x 100mm,
UV protection glasses
The irradiation point can be safely confirmed visually.