Easy UV irradiation!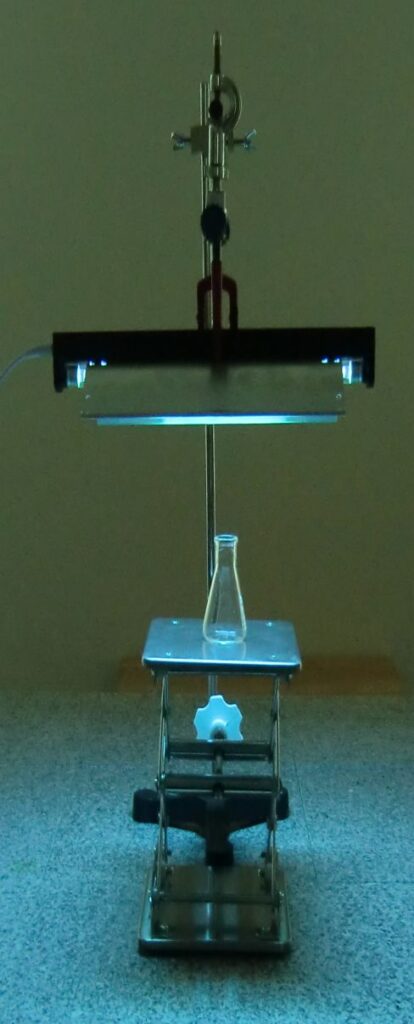 ◆ Features◆
1). Since it is a kit, user can easily irradiate UV rays.
2). Built-in amplifier makes lighting operation easy.
3). Irradiate 253.7 nm, which has a high sterilization effect, with a large output of 8 W.
4). The manual lift allows user to easily adjust the irradiation distance and range.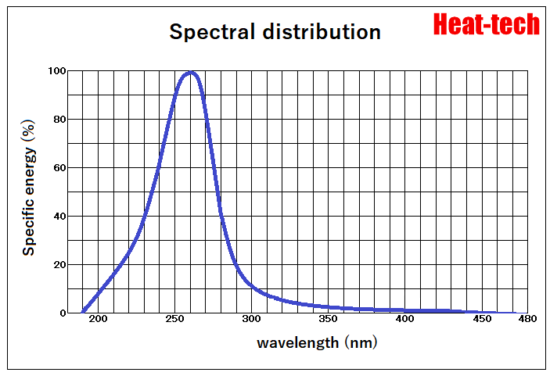 (Lab kit assembly example *Lab kits are delivered as individual parts.)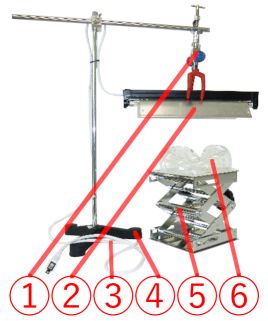 [lab kit packing product]
Double-open rotary clamp for fixing the irradiation device
Shoot at any angle.
Ultraviolet linear irradiation device UVL-115/L245/253.7nm-8w
Built-in amplifier for easy operation.
A large reflector prevents the diffusion of UV rays.
AC220V power cord 1.5m
Test stand base
Manual lifting platform
user can fine-tune the height with a rotary knob.
UV protection glasses
Blocks UV rays to ensure worker safety.